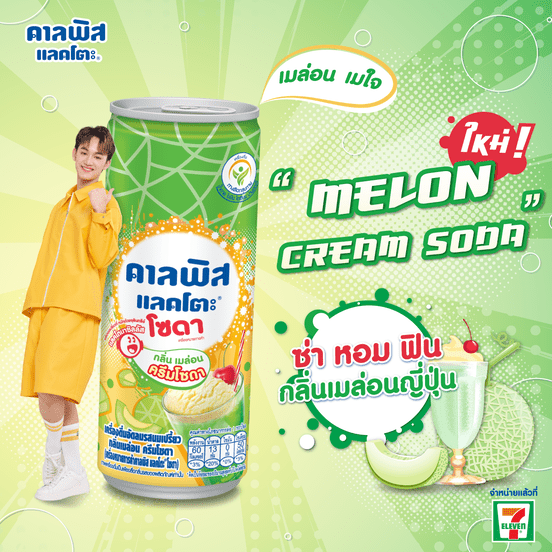 Osotspa has recently released Calpis Lacto Melon Cream Soda in Thailand with the smell of Japanese melon. The sparkling drink contains lactobacillus to improve the digestive system and strengthen the immune system.
The company has also introduced Calpis Lacto Peach Sakura flavoured yogurt drink in a new 300ml PET bottle.
Osotspa's functional drink sales saw a mere 2.3% yoy growth in FY2022 after expanding 17.2% yoy in FY2021 and growing 46.6% in FY2020. In the past, growth was led by C-Vitt vitamin C beverages but the baton is now passed to Calpis and Peptein.
In FY2022, the healthy refreshment drink Calpis, and Peptein, which has undergone an upgraded formulation and emphasizes the benefits for the brain and eyes, showed remarkable double-digit growth
Osotspa attributes the softening demand for C-Vitt to reduced consumer concern on immunity. The recent launch of Shark Ume Soda, a soda drink with a unique Japanese plum flavor in a can format with vitamins, zero calories, and 0% sugar, is seen as a move by Osotspa to drive growth through the combination of unique taste and functionality.