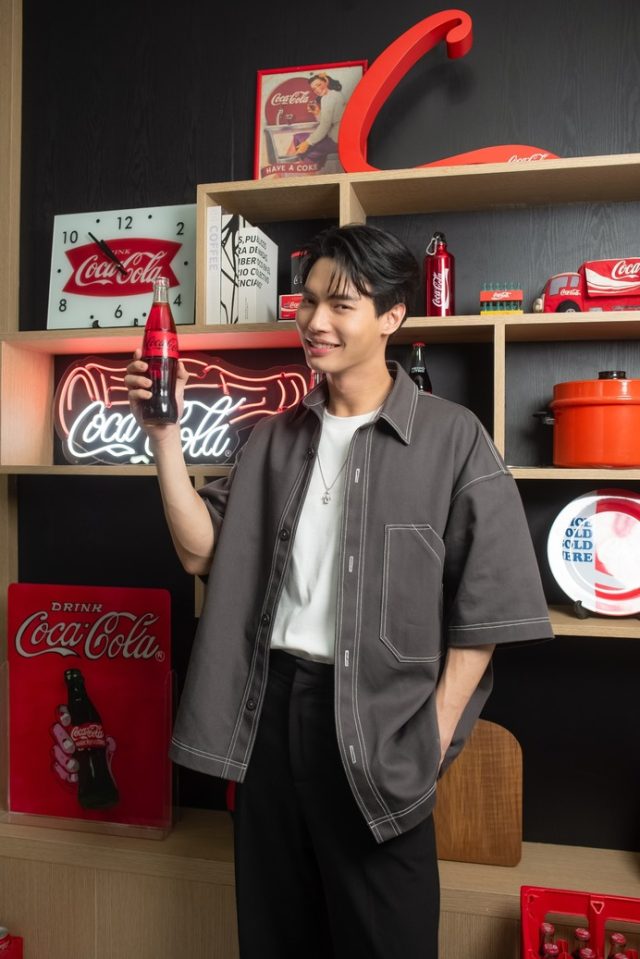 The marketing campaign highlights the magic of shared meals and aims to inspire people to make more meaningful meal moments together
THAILAND (Jul 31, 2023) – Get ready for pure enchantment, as Coca-Cola® unveils Win Metawin – Asian superstar, actor, and model – as their first ASEAN Brand Ambassador for 'A Recipe for Magic,' the brand's latest captivating campaign! This latest brand platform, globally launched in May, is set to cast a spell on shared meals, celebrating the delightful human connections that blossom when people gather around the table.
Driven by its star ASEAN Brand Ambassador, Win Metawin, the Coca-Cola 'A Recipe for Magic' campaign aims to ignite people's desire to not only savour delicious food and drinks, but also to create unforgettable, magical moments with family and friends through dining experiences that bring people together.
For Win, mealtime memories hold a special place in his heart. "Meals hold a significant place in my heart. Throughout my childhood, I recall that many of the fun and magical occasions we had as family took place at the dining table. It was in those precious moments that I would gather with my family or friends, eagerly learning about the exciting events unfolding in their lives. Meals are truly magical moments to me."
A self-professed foodie, Win will collaborate with Coca-Cola to unveil his own 'Recipe for Magic' to fans and the larger community through various engaging activities, which include an online film, various social media activations and interactions, and a variety of media engagements.
Making a splash in the Southeast Asian market, the 'A Recipe for Magic' campaign will showcase Win's infectious charm across Thailand, Philippines, Vietnam, Cambodia, Myanmar, Indonesia, Malaysia, and Singapore.
The campaign is the latest expression of 'Real Magic' – the Coca-Cola global brand philosophy and is rooted in the belief that whether every day or a specially planned occasion, meal moments become magical when they are enjoyed together: all it takes is a simple mix of the right ingredients – good company, the right food, and ice-cold Coca-Cola.
Catch Win's activities with Coca-Cola by following us on our official pages: Facebook and Instagram, or visit www.coca-cola.com.