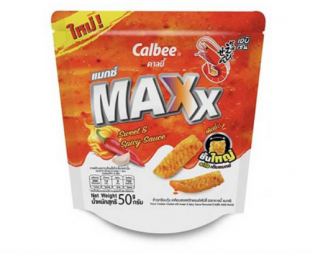 Calbee MAXX Sweet & Spicy Sauce is now available at 7-Eleven in Thailand. This snack (50g) is described as prawn crackers coated with sweet and spicy sauce. Click here to purchase.
Also available is the new Calbee Jaxx Potato French Fries Snack with Smokybite Cheese Sauce (50g).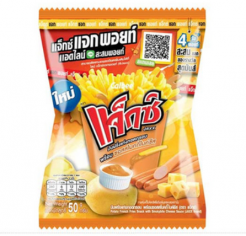 Snack producer Calbee Tanawat reported a 9.66% year-on-year rise in revenue for the 12 months ending December 2020, a slowdown from the 16% growth registered in 2019.