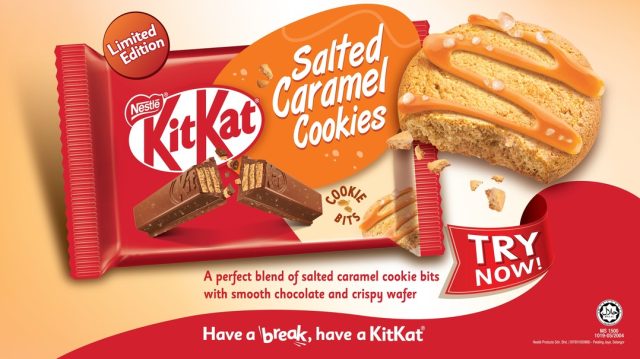 Nestlé's KitKat® has unveiled its latest, limited-edition KitKat® Salted Caramel Cookies, a fusion of flavours and unexpected texture to take consumers on a new multi-sensorial chocolatey indulgence journey.
Featuring a delightful combination of KitKat®'s rich milk chocolate, signature crispy wafer and deliciously crisp of salted caramel cookie bits.
In the past, we have seen Nestlé Malaysia launching KitKat® featuring cookies such as KitKat® Chunky Raisin and Cookie and KitKat® Dark Cookies.
The latest innovation combines the popular cookie with the savoury taste of salted caramel.
Now consumers can enjoy the combination of sweet and savoury from the classic milk chocolate and signature crispy wafer with the salted caramel cookie bits in their KitKat® here in Malaysia.
Consumers are seeking new and exciting chocolates and desire chocolates which offer multiple textures and flavours. While taste and enjoyment remain consumers' key motivations, crunchy textures took the top spot as the most desired experience.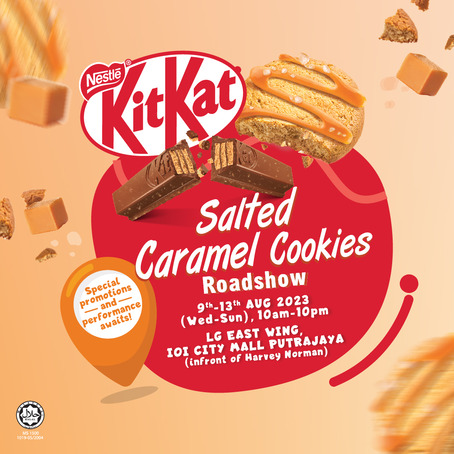 Nestlé Malaysia is hosting the KitKat® Salted Caramel Cookies Roashow at IOI City Mall Putrajaya on 9-13 August 2023, from 10am to 10pm. The event will be located at LG East Wing, featuring special promotions and performances.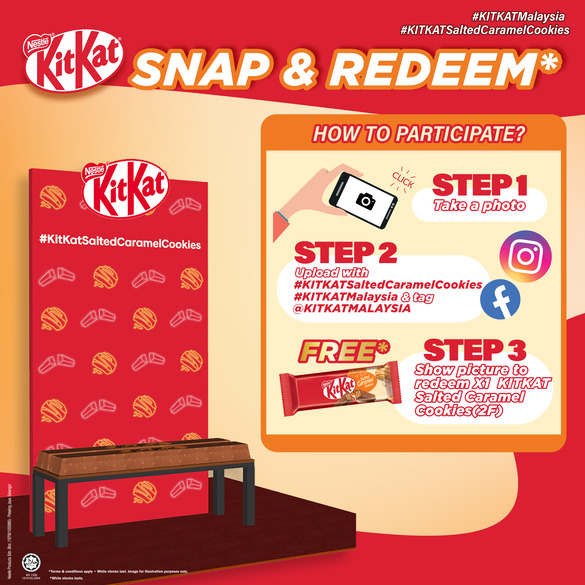 Buy now on Nestlé Malaysia's flagship store on Shopee / Lazada.