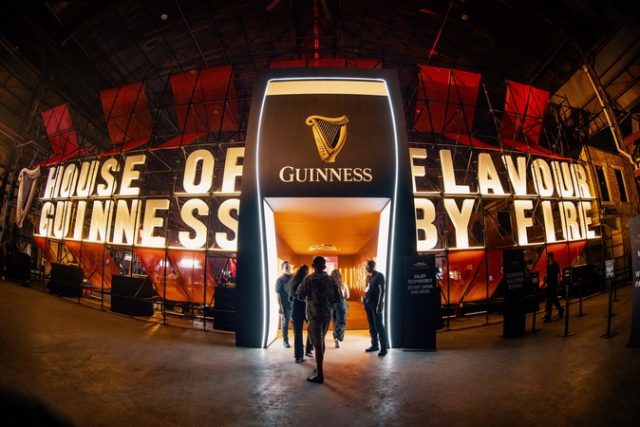 Head Down to Sentul Depot For A Tantalising Culinary Experience Available Only This Weekend!
Kuala Lumpur, 18th August 2023 – The Guinness Flavour By Fire Festival at Sentul Depot is the place to be this weekend! As you step onto the festival grounds, your senses will be ignited with tantalising aromas, mouth-watering cuisine, and vibrant sights and sounds. This is far from your average festival – it's a blazing revelry that combines the tantalising fusion of Guinness-infused flame-cooked creations, igniting unforgettable memories and sending your taste buds on a journey beyond the ordinary.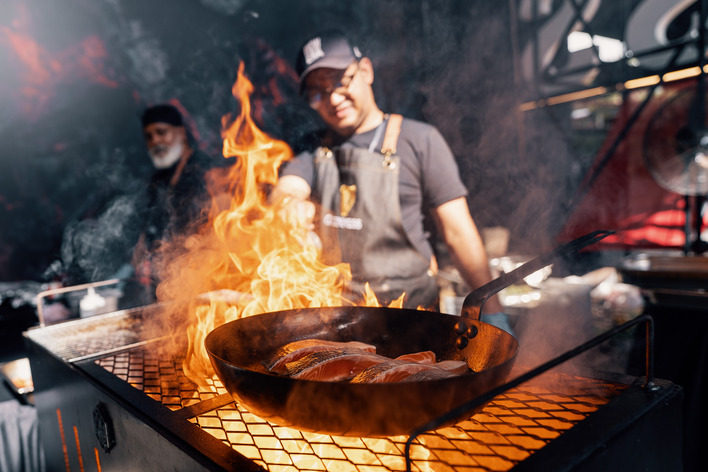 Welcoming thousands of excited fans and foodies alike, Guinness Flavour By Fire kicks off here this evening and runs till Sunday, 20th August. With a line-up of 11 dynamic culinary partners, over 20 open-flame grills, and an impressive 27 taps flowing smooth and creamy Guinness Draught, prepare to be immersed in a culinary experience that will leave an indelible mark on your senses.
The air is thick with the smoky scent of fire-grilled sizzling meats and savoury spices, captivating your senses and will make taste buds dance with anticipation. So, gather your friends for an extraordinary journey through the magic of fire and Guinness's rich, distinctive flavour, which itself is derived from fire-roasting its barleys at precisely 232 degrees Celsius. Authentically Guinness, the festival provides the perfect setting for cheerful camaraderie amid culinary temptations that promise an extraordinary taste experience.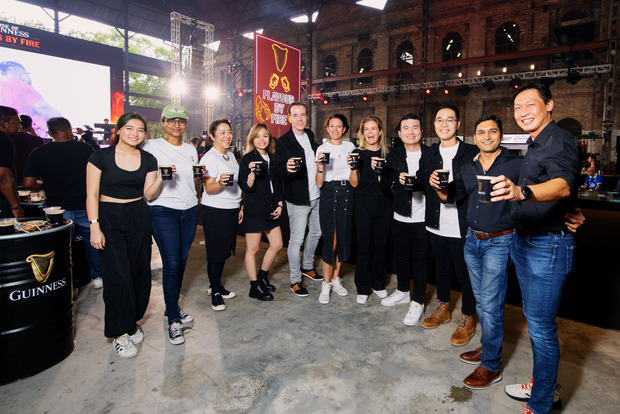 "We are delighted to receive an incredible response to our unique festival, which takes the taste experience beyond the ordinary. Guinness has a rich, distinctive flavour that is a favourite among chefs and drinkers alike, and when combined with the transformative power of fire, it creates a truly unforgettable culinary experience. Guinness is always looking for new and exciting ways to bring our brand values of power, goodness, and communion to life in an engaging and immersive way. Our festival is the perfect occasion for people to come together for an authentic Guinness experience and create unforgettable memories," said Shaun Lim, Marketing Manager – Wheat Beer, Stout & Diageo Brands at HEINEKEN Malaysia Berhad.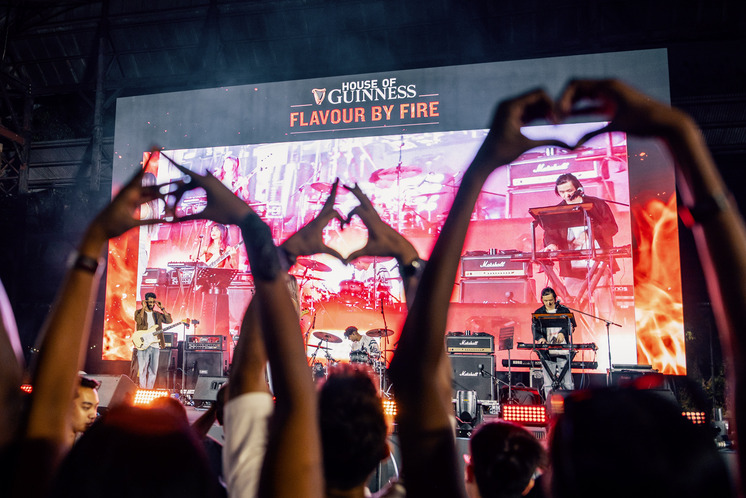 Food is prepared by renowned masters in the art of grill cooking namely, Chef Franky of Arthur's Storehouse, rock & roll chefs Johnny and Sherson of Kitchen Mafia, culinary innovator Chef Navin Karu of Big Boyz Barbecue, foodie favourites like Yat Sing Smokehouse, KAO BBQ, and Tipsy Boar. Undisclosed Location, Shucked Oysters & Seafood Bar, TNR by Sean & Angie, Bacon It and Caketella will also feature their unique Guinness infusion offerings at the festival.
Come and discover a mouth-watering selection of flame-cooked, Guinness-infused dishes – from lamb ribs to grilled salmon, artisanal burgers, and irresistible Guinness-infused desserts, that will make your taste buds dance with delight. Also impressive is the range of vegetarian and dessert options to bring a complete offering to the festival with something extraordinary for everyone.
Adding to the excitement, festivalgoers will be entertained by a line-up of favourite local artists, each day featuring five live acts. On the festival's opening day today, the crowd is entertained by a$ix, Lost Spaces, Resort, Talitha, and Darren Ashley, all delivering nothing short of perfection on stage. The weekend line-up includes Samantha Diana, Masia One, K-town Clan featuring Jerryca Misty & DJ Yauzzy, Saint Kylo, STREETCODE, Skies Are Red, Billie Blue & The Nowhere Men, Blister and 9 Lives Band featuring Joy Victor & Muzza!
The famous Guinness STOUTie machine is another hot attraction. Left and right, people line up to get their selfies printed onto the creamy head of their Guinness – a cool way to capture happy moments.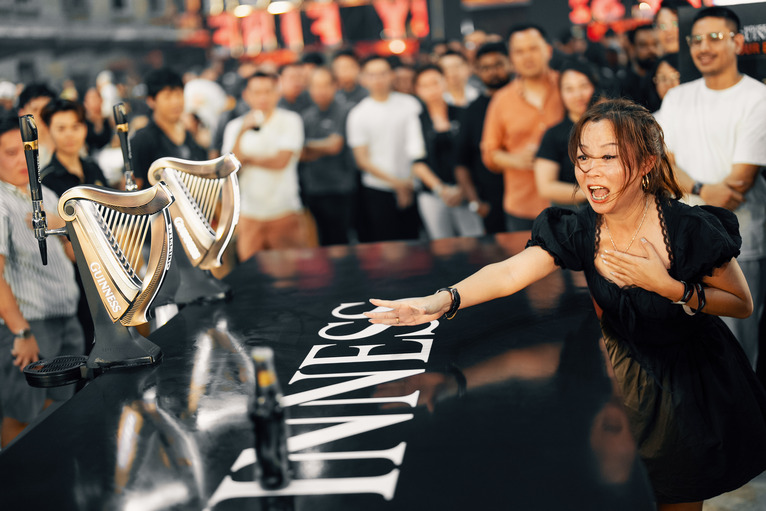 And not to forget the Guinness Long Bar Challenge – a signature attraction that all Guinness fans look out for. Friends cheer each other on as they try to precisely slide a bottle of Guinness down the bar. The winner even gets exclusive Guinness merchandise! The next food haven to experience Guinness Flavour by Fire Festival will be Penang on the 2nd and 3rd of September at Fort Cornwallis.
"Our culinary team comprising some of Penang's much-loved chefs, is eager to present a range of Guinness-infused foods. It's the perfect opportunity to gather with friends and loved ones and enjoy some quality Guinness time," said Lim.
Stay tuned to Guinness Malaysia's socials for announcements on the chef line-up and entertainment for the upcoming festival at Fort Cornwallis, Penang on the 2nd and 3rd of September. For more information about the Guinness Flavour By Fire festival visit https://www.guinnessflavourbyfire.my/ . Stay updated on all things Guinness Malaysia by following their social media channels on www.facebook.com/guinnessmalaysia and www.instagram.com/guinnessmy .
Guinness Malaysia reminds all patrons to enjoy responsibly and to never drink and drive. Guinness Flavour By Fire is strictly for non-Muslims aged 21 and above.