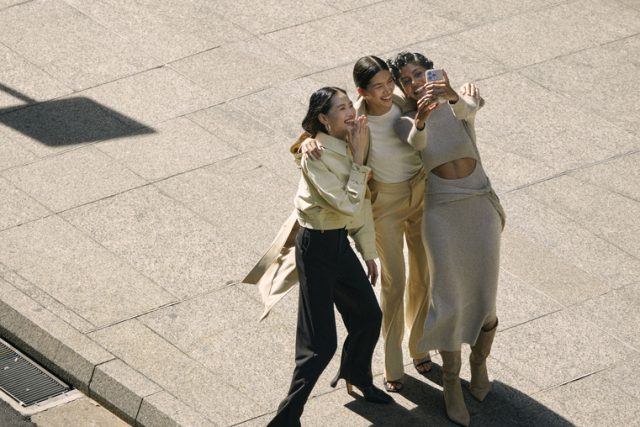 Escape the tropical heat with our fall-ready transitional essentials 
Kuala Lumpur, Malaysia, SEPTEMBER 2023 – The much-anticipated cooler temperatures of fall is here and we are probably surfing travel sites a little way too much in search of destinations to escape the tropical heat, be it for work or play. This September, Love, Bonito captures the allure of this seasonal shift with the brand's capsule of multi-way essentials, textured layering and outerwear pieces. Each thoughtfully designed piece will inspire you to sing, dream, dance, savour and bask in the autumn sun as you experiment with layering through the vibrance of fall.
Your Pre-Fall Vibe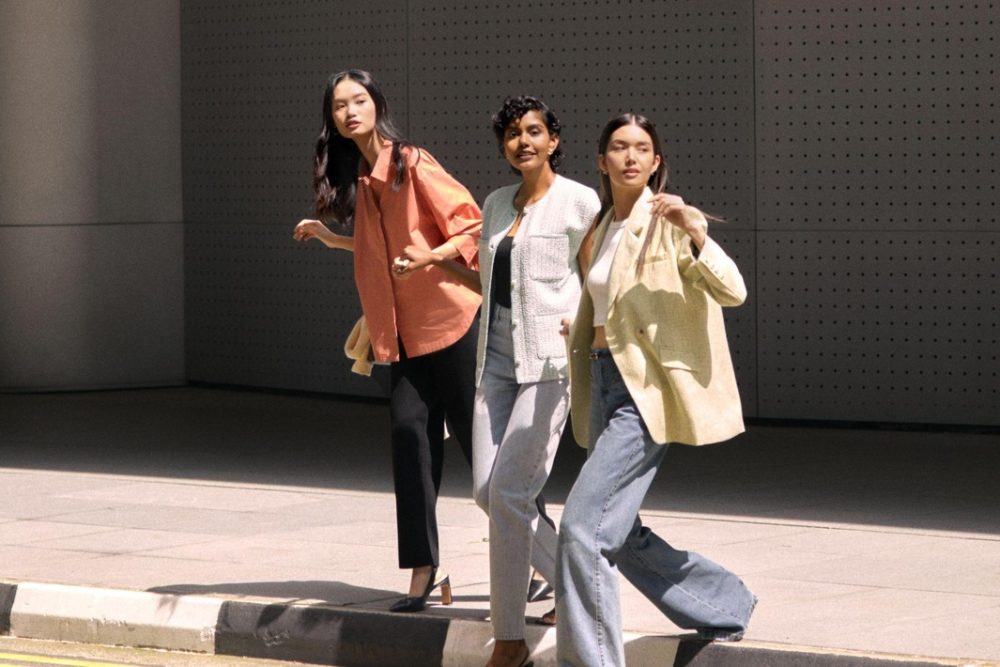 Enjoy cooler temperatures with a blend of cotton, tweeds and denims. The best part? These versatile pieces are thoughtfully made from materials suitable for multiple wears even after your escapade. The vibrant Wyatt Cotton Oversized Button Down Shirt and baggy Vida Denim Barrel Jeans combination offers a comfy carefree fit for unlimited flexibility through the day.
For a full day of tours, opt for our reliable denims with Xavia Denim Straight Leg Pants or Bradie Denim Flare Jeans. Complete the look with the Kolin Relaxed Tweed Vest in a modern sage colour or throw on the multi-way Gerty Tailored Tie Back Blazer, which is designed with live side vents and detachable ties for a waist-cinching silhouette or relaxed fit after a warm hearty meal.
Tailoring Made Femme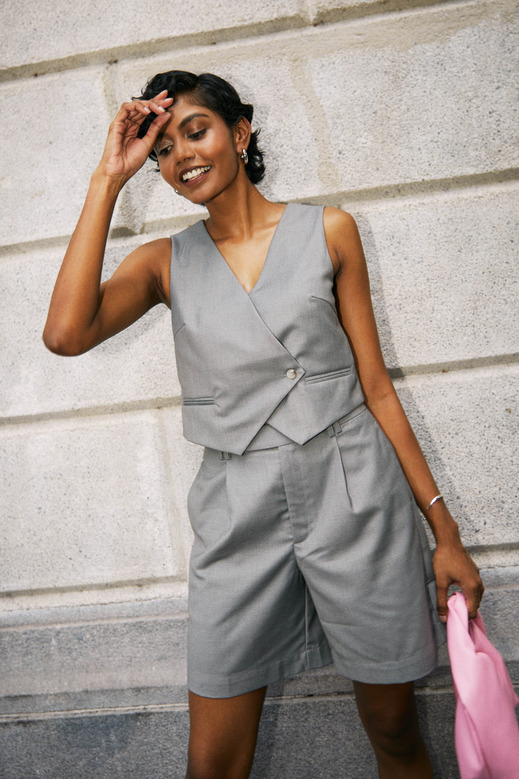 Our hardworking workwear sets will keep you looking professional and unfazed, even through three-hour long Zoom calls. Exuding empowered elegance through suiting details like Almita Asymmetric Button Down Vest's classic V-neck asymmetric front design, these pieces will double up as your work wives through every pitch and presentation. Monday blues also don't exist in our world with mood-boosting colours of baby pink and popcorn!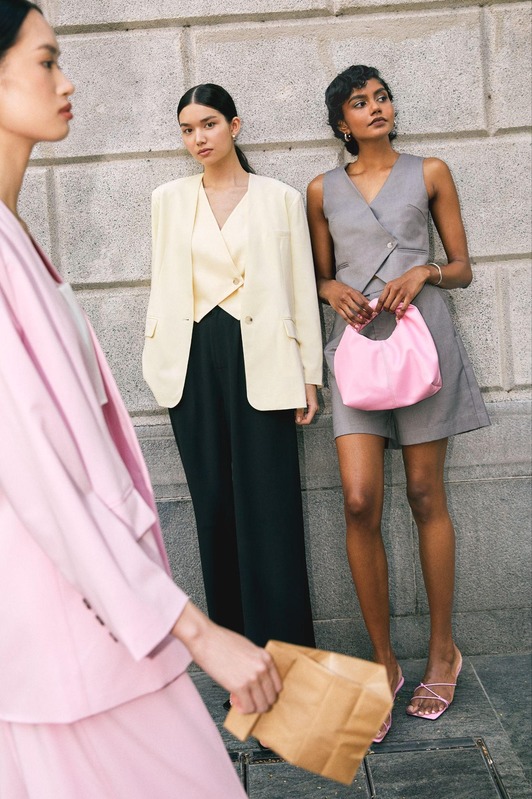 Multi-way Dressing
There is no need to compromise when you have the best of both worlds. Our multi-way essentials are the perfect hack for stylish yet comfortable looks (and a lighter luggage)!
Rock an array of looks with outfits that feature versatile duo necklines, designed to wear either way – front or back. The Evita Fitted Knit Top is designed with both a V-neck and a boat neck, while our Issie Knit Column Midi Dress has a round and V-neckline. Whether you are off to people watch at a cafe or conquer your emails, both pieces are crafted from stretchy knit to offer a form-fitting wear without movement restrictions.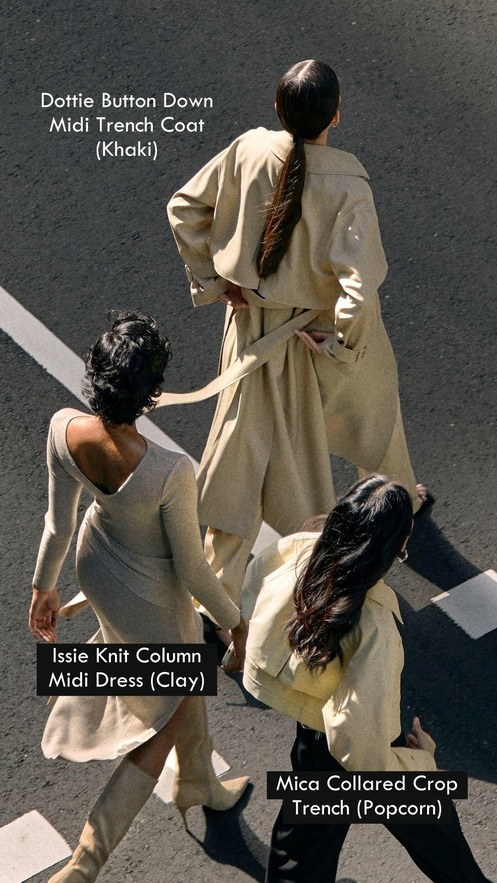 The Dottie Button Down Midi Trench Coat is a triple threat with its 3-in-1 functionality. Designed to wear as a full trench, a cropped outer, or sleeveless, layer up with any version of her for both cold and humid weather.
Book your flights and create new memories with Love, Bonito's September Collection!
Love, Bonito's September Collection is priced from RM105 and is sold online from 4 September 2023 onwards.