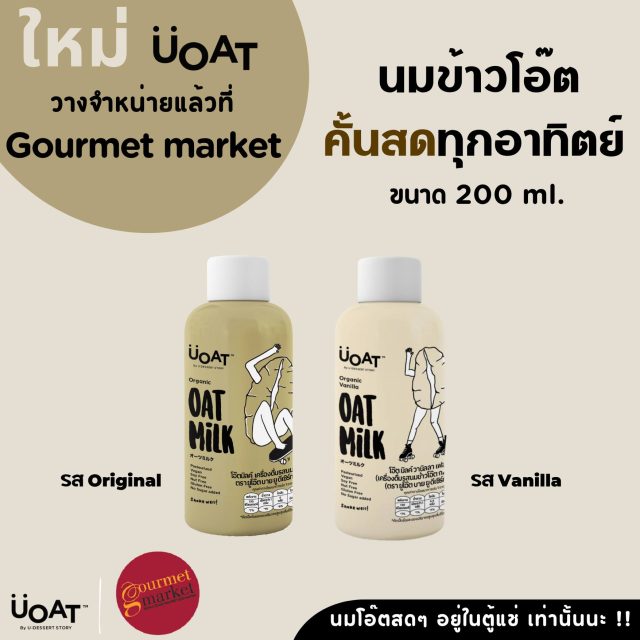 U Dessert Story, a Thai company that sells oat-based products under Uoat, has recently launched a new 200ml plastic bottle format of its oat milk. The oat milk is available in Original and Vanilla flavors and is priced at THB 52 each. This new format is more portable and affordable than the company's existing 1L format, making it a good option for people on the go or who are looking to try oat milk for the first time.
U Dessert Story was founded in San Francisco with a mission to deliver unique and delicious desserts to the community with a focus on plant-based lifestyle. The company's oat milk is made with high-quality oats and is a good source of fiber and vitamins. It is also free of lactose, dairy, and gluten.
The new 200ml oat milk bottle format is available now at selected retailers in Thailand.