PETALING JAYA, 22 September 2023 – KFC Malaysia is turning up the heat this September with a trio of additions to its menu. This lineup is especially significant as the chicken brand reintroduces seafood into its offerings for the first time since 2014, alongside other surprises.
For chicken lovers, the Spicy BBQ Crunch will certainly be a game-changer. This finger-lickin' good offering moves away from the sweet tangy notes of a regular BBQ sauce and instead turns up the flavour-meter with distinct smoky flavours and subtle heat of chillies. The unique blend of flavours on KFCs tender chicken delivers a flavour packed plate, sure to turn heads and fill tummies.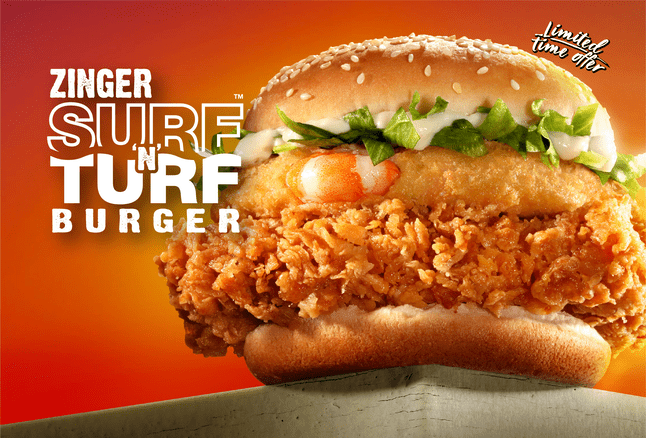 For a limited time only, KFC Malaysia is bringing back the taste of the sea with the all-new Zinger Surf 'N' Turf burger. This creation has both a Zinger fillet and a shrimp donut patty. Each bite includes a hearty helping of fresh crisp lettuce, rich and creamy garlic mayo, all nestled between perfectly toasted sesame buns.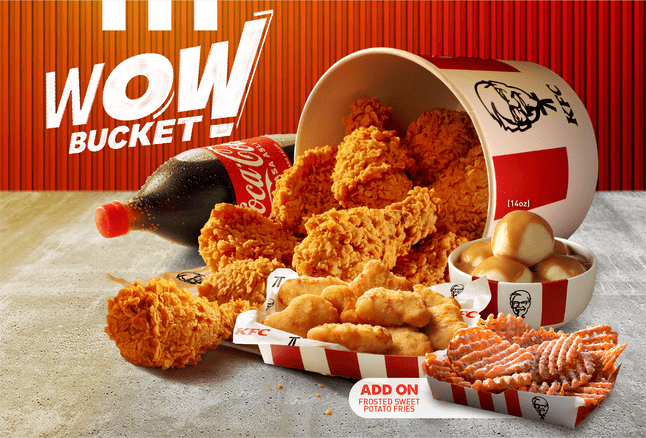 A meal is never complete without a side dish and the Frosted Sweet Potato Fries are a perfect complement. These succulent sweet potatoes are 'crisscut' and topped with a dusting of icing sugar. Available as an add-on to the Wow Bucket combo or ala-carte, these fries are a balance of sweet and savoury.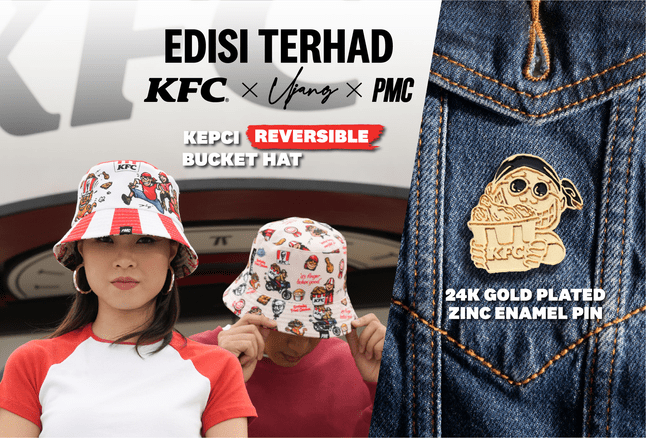 Additionally, the ongoing partnership between KFC, streetwear brand Pestle & Mortar Clothing and local comic artist Ujang, continues to grow. In addition to the existing range of merchandise launched during KFC Malaysia's 50th Anniversary celebrations in July, the collection now has two new items. A Reversible Bucket Hat and a limited edition 24k Gold Plated Zinc enamel pin.
Don't miss out on these exciting offerings from KFC Malaysia, available for a limited time starting this September. Whether you're craving the Surf and Turf Burger, the bold flavours of the Spicy BBQ Crunch, or the sweetness of the Frosted Sweet Potato Fries, KFC Malaysia has something in store for everyone.
For more information, visit www.kfcmalaysia.com or follow us on social media @kfcmalaysia