Bangkok, 22nd September 2023 – As a key initiative within the "European Dairy – Ireland, working with nature" campaign, Bord Bia – Irish Food Board made a comeback at the Food Ingredients Asia (FI Asia) trade show in Bangkok, the premier meeting ground for Southeast Asia's vibrant food and beverage industry. This strategic presence served to fortify bonds between European dairy producers from Ireland and esteemed Thai distributors, importers, and media.
Bord Bia – Irish Food Board continues to champion sustainable dairy practices and foster international partnerships, cementing EU/Ireland's reputation as a trusted source of high-quality dairy products, and the FI Asia trade show in Bangkok served as an ideal platform to share these aspirations.
In conjunction with the FI Asia event, Bord Bia – Irish Food Board hosted the "Sustainable European Dairy from Ireland Trade Seminar" on September 21st. This symposium delivered invaluable expert perspectives, spotlighting the core values of quality, safety, and sustainability that underscore EU/Ireland's food and beverage production ethos. Attendees were treated to illuminating presentations on the natural and sustainable production methods intrinsic to European/Irish dairy.
Over 60 attendees from the dairy industry, including local importers, distributors, manufacturers, and media, graced the occasion. They were introduced to Europe/Ireland's role as a steadfast provider of premium-quality, sustainably produced dairy.
The seminar commenced with an opening address by Ambassador of Ireland to the Kingdom of Thailand H.E. Pat Bourne, followed by a comprehensive Bord Bia Dairy Overview, presented by Mr. Liam McCabe, Dairy Specialist at Bord Bia. Mr. Christophe Lafougere, CEO of GIRA Dairy, then presented valuable market insights into the Global & South-East Asia Dairy industry.
Attendees had the privilege of meeting various prominent EU/Irish Dairy producers, including Arrabawn, Glenstal, Lakeland Dairies, Tipperary Co-op, and Tirlan. An engaging practical demonstration allowed the audience to witness the application of European Dairy from Ireland in real-time.
Mr. Liam McCabe's presentation on European Dairy from Ireland provided a window into the latest market research findings, while also delving into potential solutions and collaborative opportunities for Thai and European/Irish dairy partners.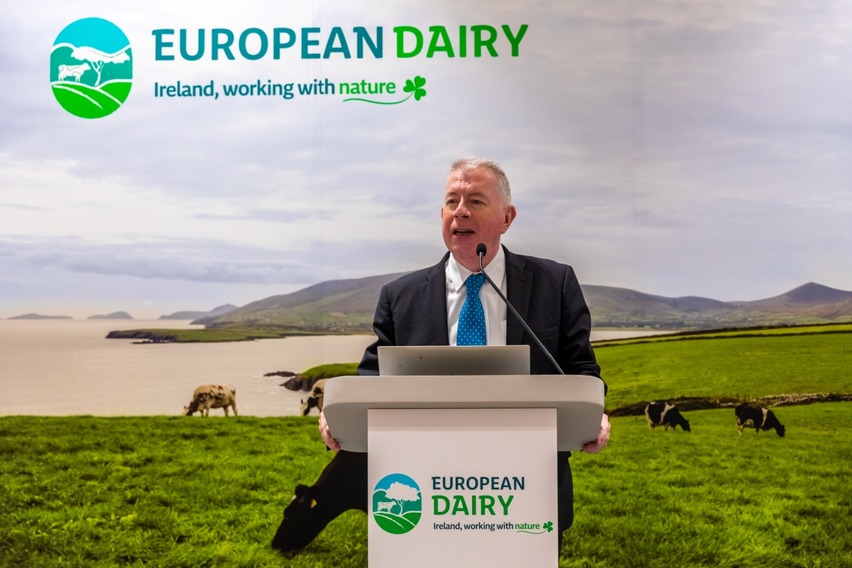 Speaking at the seminar, Irish Ambassador to the Kingdom of Thailand H.E. Mr Pat Bourne said "I am honoured to connect with key partners of Irish exporters here at FI Asia and this European Dairy seminar hosted by Bord Bia, which is a significant investment in this market. Building our relationship with the Kingdom of Thailand is a high priority for Ireland, and we look forward to utilising this campaign to further develop are strong connections within the country."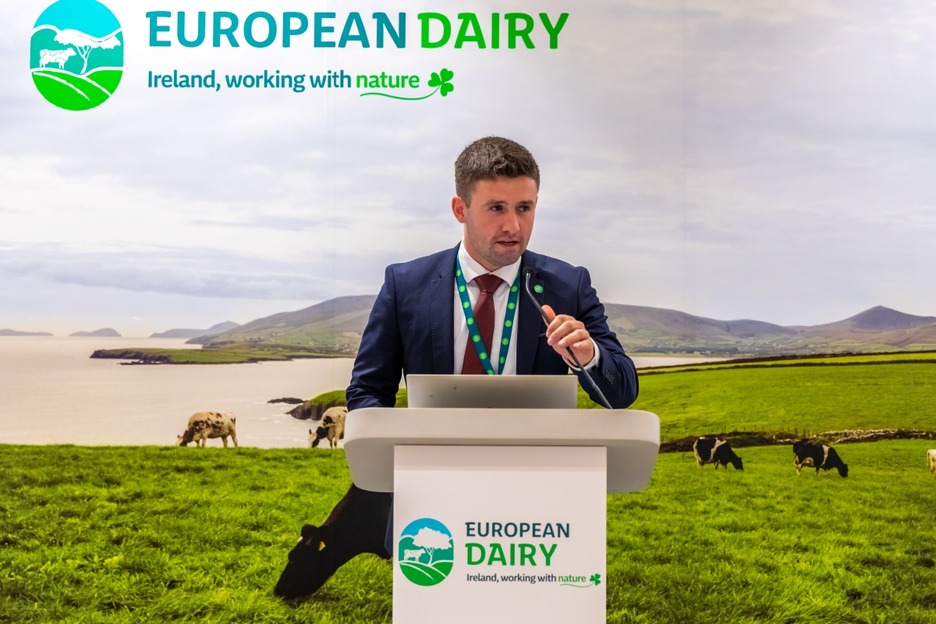 Mr. Liam McCabe, Dairy Specialist in Bord Bia said that "Today's EU/Irish dairy overview gave attendees an understanding of why our system of production is different, and how that translates into a unique end product. Despite some fluctuations over the past four years our longer-term year-on-year export figures for the region show considerable growth which is an accurate reflection of our continued activity in the market".
Christophe Lafougere, Food Industry Expert at GIRA indicated "It's evident that the Southeast Asia region is becoming more crucial for major dairy producing nations. We see particular growth in added value products like mozzarella. The appetite and interest for cheese and butter is growing which puts EU/Ireland in a prime position to capitalise"
The seminar was followed by a networking session which provided the opportunity for Thai customers to connect with Irish dairy exporters.
Economic data:
Ireland exported over 15,900 tonnes of dairy products to Thailand in 2022, worth over €47 million. Due to strong demand for milk powder ingredients, Irish dairy exports to Thailand are up 18% in value terms in the first six months of 2023 (Source: Bord Bia https://www.bordbiaperformanceandprospects.com/).