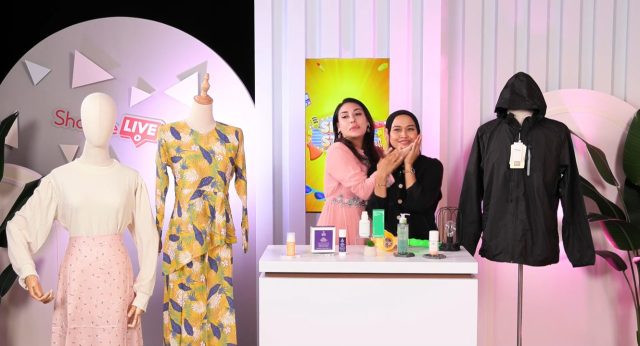 KUALA LUMPUR, 20 September 2023 – Shopee Live Skuad Stylo, a new Shopee Live segment featuring Malaysian celebrities, local talents, and #ShopeeSapotLokal sellers everyday, successfully concluded its first week of livestream shows with one million engagements from Malaysians. Running daily at 8PM, the captivating segment garnered a total of 370 thousand viewers. Moreover, Shopee Live Skuad Stylo accomplished a remarkable milestone with 19 times uplift in "Add to Cart" conversion during the streams as compared to average day.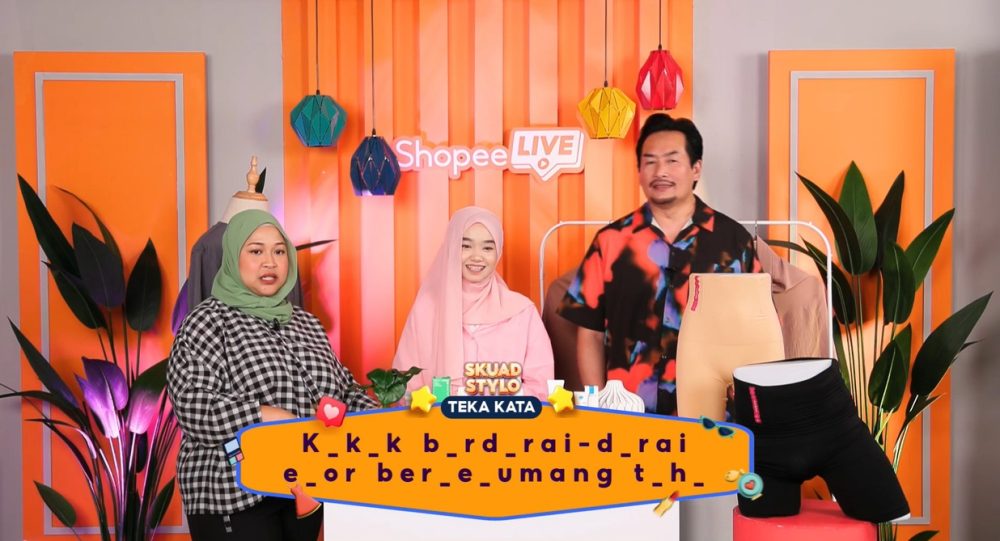 Featuring a dazzling array of A-list celebrities including renowned makeup guru Hanarii, beloved Malaysian actress Elfira Loy, the acclaimed fashion content creator Syamira Zahar, the charismatic model and actress Zarina Anjoulie, commonly known as Anju; and the ever-passionate beauty enthusiast Farah Adilah, Shopee Live Skuad Stylo's inaugural livestream demos, storytelling and engaging activities recorded an all time high of one million engagements.
Beauty guru, Syamira Zahar said, it was an incredible experience for me to be on Shopee Live Skuad Stylo and host alongside Sarancak and have a showdown with Dato AC Mizal. "I'm still buzzing from the tremendous support from viewers who commented #TeamSyamira during the stream. The loyalty and dedication of my supporters made these interactions so extraordinary and heartwarming," she said.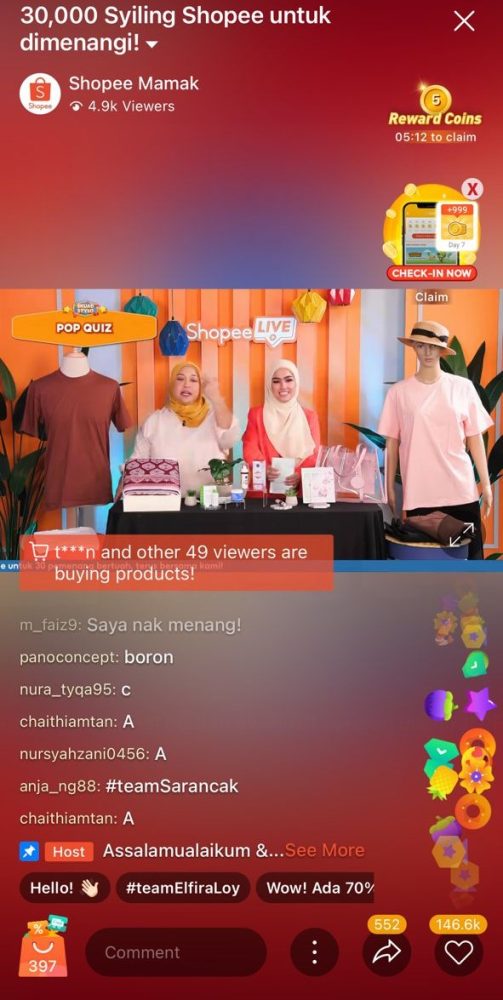 The segment not only drove participation through featuring an all-star lineup of celebrities, but also offered exclusive discounts that could only be obtained through Shopee Live. Viewers were treated to a front-row experience, gaining access to the hottest fashion and beauty products, all while receiving personalised styling tips directly from these renowned celebrities.
Kenneth Soh, Head of Marketing at Shopee Malaysia said, "we have observed a significant increase in the demand for fashion and beauty products among our users. Shopee Live is a dynamic platform that enables real-time interactions between hosts and viewers. These intimate interactions and tailor-made content empower viewers to instantly gain valuable insights and make educated shopping decisions, all from the comforts of their homes."
In its inaugural week, Shopee Live Skuad Stylo unleashed a dazzling array of premium beauty offerings from esteemed brands like INNISFREE, Kiehl's, La Roche Posay, Paula's Choice, and SKINTIFIC. As for fashion lovers, the segment unveiled the hottest trends in apparel, featuring the likes of Gene Martino, naelofar, Oxwhite, and Zoe Arissa. These selections weren't just showcased; they were meticulously curated and styled, designed to ignite your fashion inspiration and elevate your next OOTD [Outfit of the Day] to extraordinary heights!
"I'm looking forward to the possibility of collaborating with Shopee Live Skuad Stylo again. It would be amazing to provide educational content related to products, such as how-to guides, tutorials, and product comparisons to fellow beauty lovers. Hopefully then, I can have the opportunity to also motivate and inspire and uplift viewers, encouraging them to break social norms and achieve their goals and inspiration," added Syamira, who boasts 51 thousand followers on social media.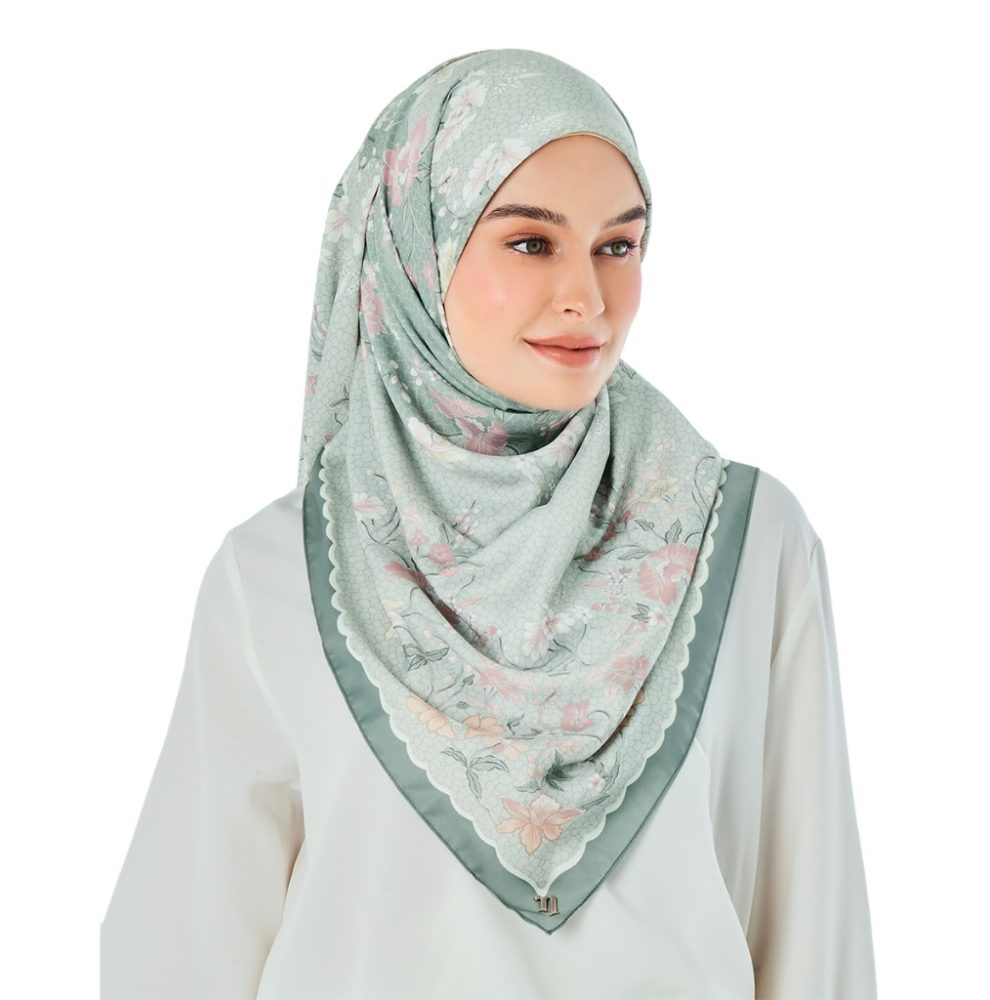 As the stream reached its climax, viewers were treated to an unforgettable grand finale featuring a spectacular round of giveaways. Throughout the week, 150 lucky viewers walked away with exclusive RM200 Shopee vouchers.
Leading up to 10.10 Shopee Live Festival, Shopee users can vie for a daily cash prize of up to RM10,000. Starting 27 September to 13 October, the Shopee Live Skuad Stylo: Edisi Kotak Duit Misteri will happen daily at 8PM on Shopee Mamak.
Tune in every Monday to Friday at 8PM and don't miss out on this incredible 'shoppertainment' experience. Get ready to shop, vote, and interact with your favourite celebrities!