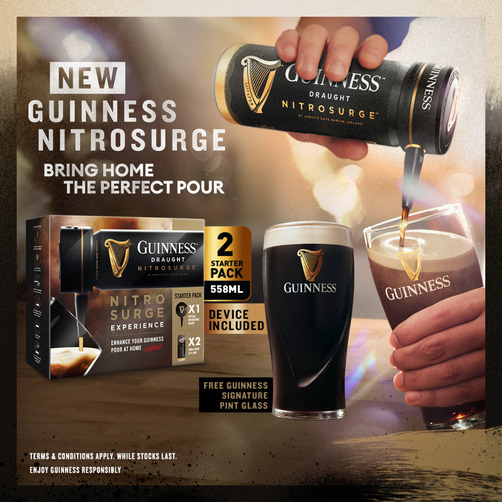 Guinness Nitrosurge is now available at 7-Eleven in Singapore. Guinness Nitrosurge puts the craft of draught in your hands delivering beautifully smooth, pub-perfect Guinness pints wherever you are.
The device is small enough to fit in your pocket. The rechargeable Guinness Nitrosurge Device uses ultrasonic technology to create perfectly formed nitrogen bubbles and provide the iconic Guinness two-part pour.
The ergonomics, strength, and frequency of pulsing and flow patterns are carefully tuned to work exclusively with the specially designed Guinness Nitrosurge Cans, ensuring beautiful, great tasting Guinness Draught at every pour.
Alternatively, you can also purchase on Shopee Supermarket.