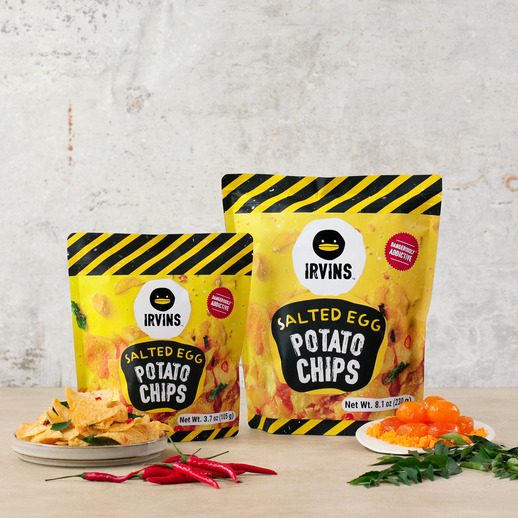 MALAYSIA, 7th November 2023 – The holidays are upon us, and IRVINS wants to up your gifting game. Say goodbye to the usual gingerbread cookies, pineapple tarts, and Kuih Kapit this coming Christmas and Chinese New Year, because IRVINS is redefining festive snacking! Grab the most Dangerously Addictive halal-certified IRVINS snacks in 80g and 210g pouches with the flavors of Salted Egg Fish Skin, Potato Chips, and Salmon Skin. This Singapore-renowned snack wants you to share the taste, spread the love, and celebrate with your loved ones this upcoming festive season.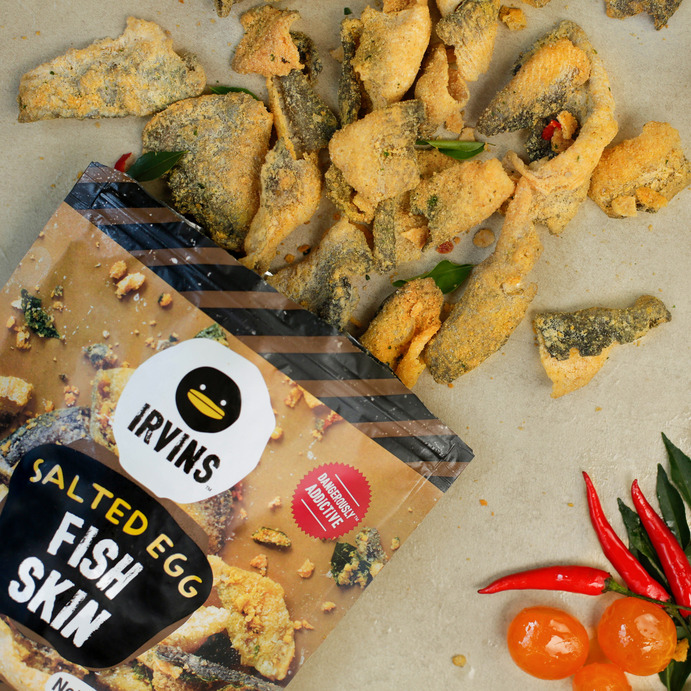 "We are very excited to be in Malaysia across e-commerce marketplaces and retail stores. There have always been a lot of IRVINS and salted egg fanatics from Malaysia whom we have always been happy to serve in our Singapore stores, so this has been quite a long time coming. IRVINS couldn't have come at a better time as we approach the season of giving and sharing this festive season," says Irvin Gunawan, Founder and CEO of IRVINS.
From its humble beginnings as a small pop-up store in Singapore, IRVINS has rapidly grown into a global brand in more than 10 markets and counting with Malaysia being one of them today. Many love IRVINS for its authentic taste which is carefully curated through its hand-cooked process with the perfect ratio of premium ingredients, inspired by chefs themselves, making their snacks premium, addictive, and exciting – all at once. If it wasn't clear enough, the danger stripe design on IRVINS' packaging warns you how #DangerouslyAddictive their snacks are!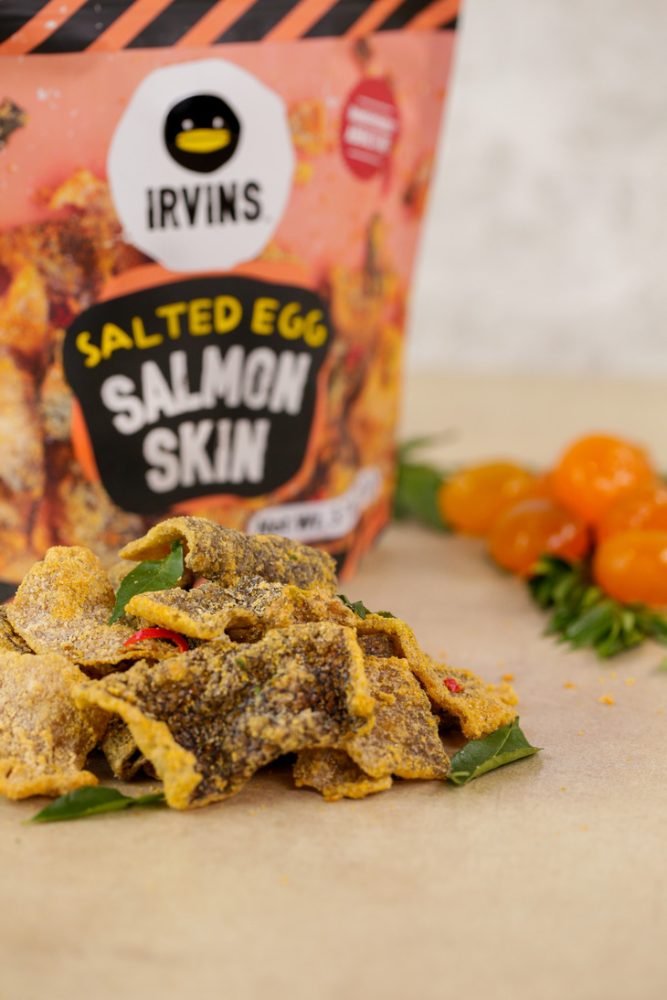 You can now purchase the 80g IRVINS' Salted Egg Fish Skin, Potato Chips, and  Salmon Skin packs starting from RM23.50 at selected convenience stores such as MiX, CU Mart and the 210g pouches starting from RM56.00 at online marketplaces of Shopee and Lazada. Also, save up to 11% with a minimum spend of RM111 this upcoming 11.11 sale on Lazada and Shopee. The season of sharing and giving just got better with better deals and greater savings!
Join us in celebrating the love of snacking, the spirit of sharing, and the excitement of extraordinary flavors. Make IRVINS your go-to choice this coming festive season and look out for more exciting updates on their social pages! For more information, follow IRVINS on Instagram (@irvins.malaysia) and Facebook (@Irvins – Malaysia).