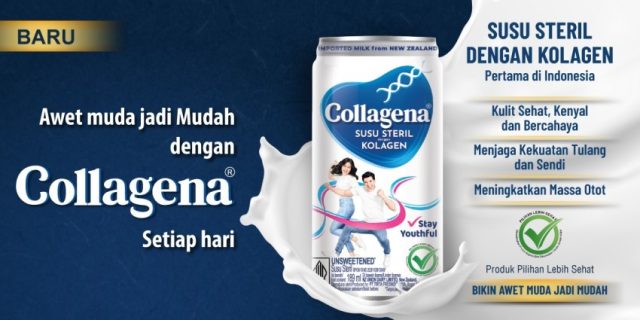 Indonesia's Mayora has unveiled its latest sterilised milk with collagen, Collagena. It is the first sterilised milk with collagen in Indonesia and is sold in a can format, like most sterilised milk in the country.
Mayora added the collagen ingredient to differentiate itself from its competitors. In Indonesia, consumer interest in sterilized milk, particularly market leader Nestle Bear Brand Sterilized Milk, received a much-needed boost during the COVID-19 pandemic due to demand for immune benefits.
Collagena with collagen offers skin benefits to help both male and female consumers stay youthful.