Putrajaya, 31 August, 2023 – Celebrating the true spirit of 'Malaysia Boleh', MILO® proudly  commemorated Malaysia's 66th Independence Day by giving out more than 200,000 cups of free  MILO® Goodness throughout the nation on 31st August.
At this year's 66th Merdeka parade in Putrajaya, MILO® had assigned 20 MILO® trucks that gave  away approximately 100,000 cups of free MILO® samples to the attendees. For those who couldn't  be present at the national celebration in Putrajaya, an additional 22 MILO®'s iconic trucks travelled  across the country, carrying another 100,000 MILO® samples that were stationed nationwide,  ensuring everyone could join in the Merdeka spirit.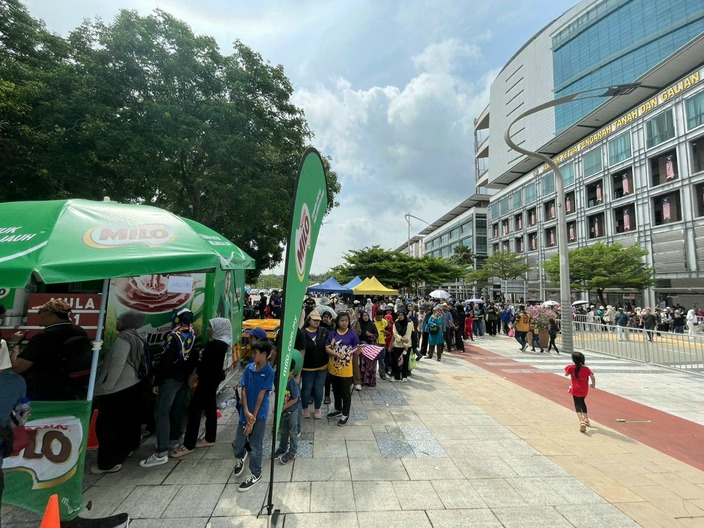 Present at the national parade was His Majesty Seri Paduka Baginda Yang di-Pertuan Agong Al-Sultan  Abdullah Ri-Ayatuddin Al-Mustafa Billah Shah Ibni Almarhum Sultan Haji Ahmad Shah Al-Musta'in  Billah who officiated the Merdeka celebration, where Malaysians got to enjoy a multitude of  performances and activities that were specially organised for those who attended.
Ng Su Yen, Business Executive Officer of MILO® Business Unit, Malaysia said, "We at MILO® are proud  to be part of the nationwide Merdeka celebrations as we are able to witness Malaysians gathered in  unity to celebrate one of the most important days in Malaysian history. Being able to serve  Malaysians their favourite MILO® from the truck at the National Day parade and other locations is  especially significant as we celebrate how far we have come in the last 66 years and our strength  together to move forward as a nation".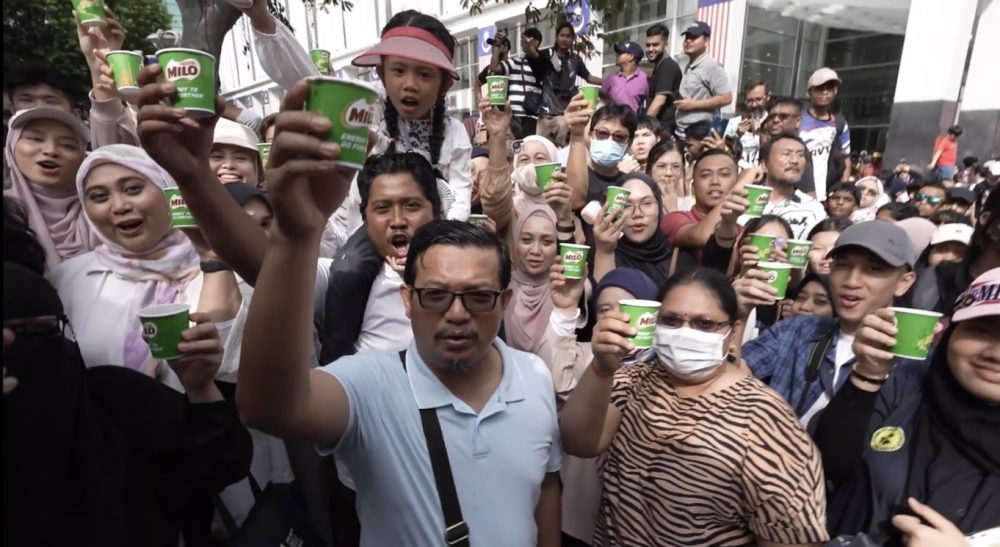 For those who may not be acquainted with its origins, the now-iconic 'Malaysia Boleh' slogan had its  inception in 1992 through the efforts of the Olympic Council of Malaysia (OCM), where MILO® kicked  off the first-ever 'Malaysia Boleh' campaign in conjunction with the 1993 SEA Games in Singapore.  The campaign became a major success and ever since then, the 'Malaysia Boleh' spirit has proudly  stood as a symbol of national unity.
This year, MILO® celebrates its second anniversary of its #MalaysiaBolehBersamaMILO® campaign  where MILO® has continued its strong commitment to sports, wellness, and national events. This  dedication is evident as the brand continues to fuel Malaysians with the energy to go further and  forward, and will be organising its first and largest-ever Surf Skate Competition at the MILO® Super  Park event on Malaysia Day this year, which is set for September 16th in Putrajaya. The two-day  family-focused extravaganza will feature a diverse range of enjoyable activities for the public, firmly  expressing MILO®'s support for this important national celebration.
More information can be found on MILO® Malaysia's website www.milo.com.my.