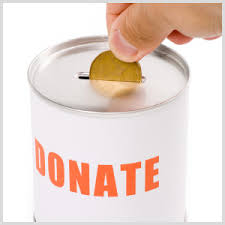 In China, when natural disasters strike, big businesses MUST donate. If you don't donate, your reputation will be swept under the carpet. The mainstream and social media will hurl accusations at you. So, regardless of your current financial situation, you still have to do your national service even if you are a multinational.
With the recent earthquake in Ya'an, Sichuan province, it is time for another round of national service and the top three donors were surprisingly MNCs. As of 5.35pm on 23 April 2013, 309 enterprises donated more than RMB 600 million to the relief efforts, of which 32 were foreign enterprises, 74 state-owned enterprises and the rest private companies. Over 75% of the donated amount came from foreign companies and local private firms. The top three donors were Samsung with RMB 60 million, followed by Apple RMB (50 million) and Foxconn (RMB 50 million). Improving corporate image is the main possible reason for the massive amount of donations by Samsung, Apple and Foxconn. These enterprises hope that by donating huge amount of money, they will come under less scrutiny from overzealous government officials who are bent on finding fault in their products, services and the way these firms treat their workers and customers.
Being a hugely successful foreign company in China has its pitfalls at a time when the trust in domestic brands is at its weakest. In a bid to improve consumer confidence in local brands, the Chinese quality watchdog has been very proactive in uncovering quality problems in leading brands to prove to Chinese consumers that the so-called reputable foreign brands are fallible. The key message of these actions is to inform local consumers not to put blind faith in foreign goods and start trusting local brands again.
For MNCs, PR is important. The methods employed to deal with the Chinese state and consumers will determine the companies' future in the market. Donation is a subtle way to boost reputation but when the company comes under intense pressure, a sincere apology can sometimes be the final face saving solution to appease the accusers.
When Apple came under fire for allegation of discriminating against Chinese consumers with its after-sales service, this was what Apple CEO Tim Cook had to say "We realised that there are people who think Apple has been arrogant and negligent in dealing with consumers' feedback," Mr Cook wrote in Chinese. "This is due to our insufficient communication with outside parties. We are profoundly sorry about any concerns or misunderstandings that this has brought to our consumers." It must be a joy for Chinese consumers to see Apple, one of the world's top smartphone makers, admitting its fault. The apology, coupled with the subsequent RMB 50 million donation, shows it is important to navigate the minefield cautiously and be ready to do your national service, keep your pride low and treat your Chinese consumers well.