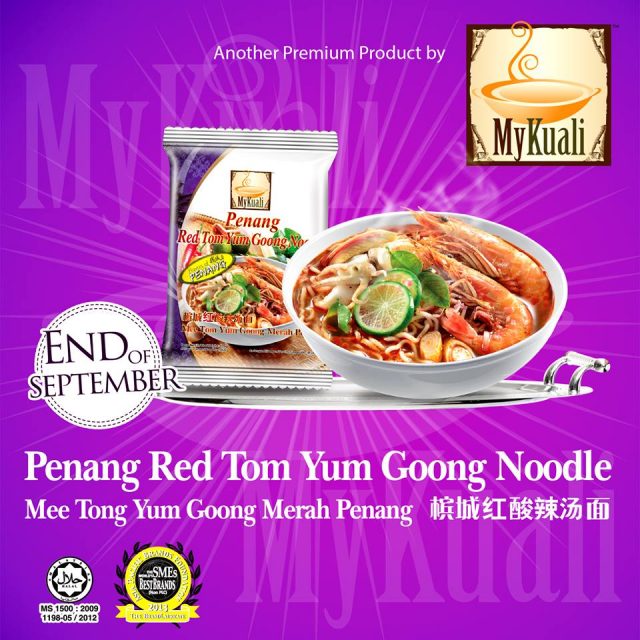 Nestle has ramped up its marketing for the new Maggi Royale Penang Seafood Curry with a new radio advertisement campaign. I earlier blogged about Nestle increasing its marketing for Maggi Royale through below-the-line (BLT) activities such as product sampling. Now it is moving to the airwaves.
Look at what Sky Thomas Food Industries, the company behind the famous MyKuali Penang White Curry Noodle,  is doing and you will know why Nestle has to beef up its marketing for Maggi Royale.
MyKuali is featured in magazines and in food blogs. The company is also active in sampling, not just in supermarkets but on the street.
Moreover, Sky Thomas Food Industries continues to innovate on new flavours. The latest flavour to debut at the end of September 2014 is the Penang Red Tom Yum Goong Noodle.
The question is, what's next for the Maggi Royale franchise beyond sampling? The answer is this – Maggi Royale Korean Spicy Braised Beef. This instant noodle was officially launched on 19 September 2014. What the new product shows is Maggi Royale is probably a new range of regional spicy instant noodle that takes its inspiration from countries or specific places such as Penang and South Korea. Let's see what is next after Korean Spicy Braised Beef.