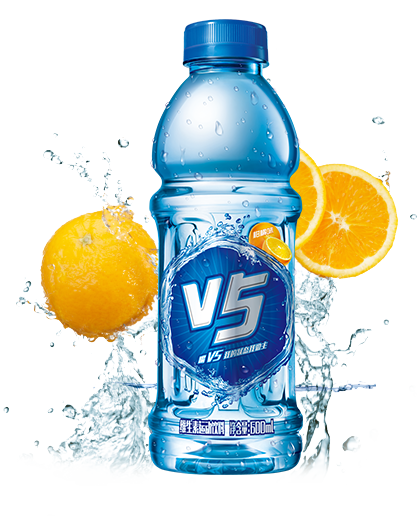 Jinmailang (今麦郎), a minor player in the Chinese beverage market with barely 1% of the RTD tea drink market, has launched the new V5 isotonic drink. Hong Kong-based Uni-President China Holdings used to own a large stake in the company but offloaded its 47.83% stake in Jinmailang Beverage at the end of 2012.
The new V5 isotonic drink comes with five energies – four vitamins C, B3, B6 and B12 as well as the mineral combination (sodium + potassium). The flavour is citrus and the brand tagline is "喝V5, 我的状况我做主", which means "By drinking V5, I have control over my own condition".
There is only one reason why Jinmailang enters the isotonic drink or aquadrink, as Danone coined it, that is to tap into the success of Mizone in China, which saw its net sales expanded by a CAGR of 35% from 2007 to 2013. Even the bottle design of V5 comes with the blue colour scheme of Mizone, which shows once again V5 is a Mizone wannabe.
Jinmailang Beverage portfolio