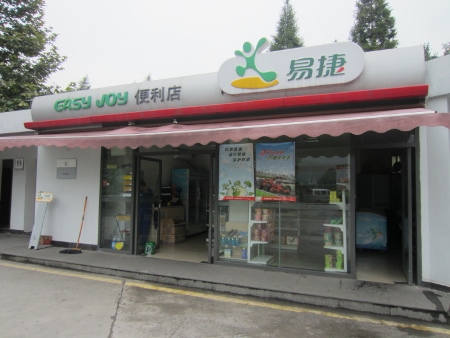 Even though Sinopec has 23,431 convenience stores under the brand Easy Joy, these Easy Joy "convenience stores" are at best basic.
To improve the store to bring it in line with other modern convenience stores in the cities, Sinopec entered into a partnership with Taiwan's Ruentex Group in August 2014. The deal calls for the joint operation of Sinopec's Shanghai convenience stores on a trial basis, joint procurement and possible cooperation in e-commerce. Ruentex Group owns a controlling stake in China's largest hypermarket chain Sun Art Retail Group, which operates Auchan and RT-Mart.
The result of the joint operation of the Sinopec convenience stores in Shanghai has been generally positive with the eight revamped outlets reporting a 49.6% average increase in their daily sales. The newly improved stores are now selling ice cream, dumpling, oden and other hot and chilled food. Now this is what I called a convenience store!