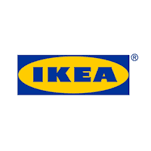 IKEA is finally going to open a 2nd outlet in Malaysia. The new store will open in 2015 and will be located on Jalan Cochrane in Cheras. Here is the latest job advert for the new IKEA Cheras. The new store will bring IKEA closer to residents in the eastern and southeastern part of KL.
At the moment, it is really difficult to go to the current IKEA is Hartamas on the western end of KL. The western end has more affluent neighbourhoods but as most people usually go to IKEA to dine in or buy small items, it makes perfect sense to have another outlet in Cheras, which is more densely populated.
IKEA has just recently opened its first outlet in Indonesia at Alam Sutera, Tangerang, some 25 kilometers away from Jakarta's city center. I guess IKEA is also using the same approach in Indonesia – target the affluent area before moving closer to the city centre.
The 2nd IKEA store is indeed welcoming. The good thing is I don't need to travel all the way to IKEA Damansara Hartamas for a new decorative potted plant 🙂