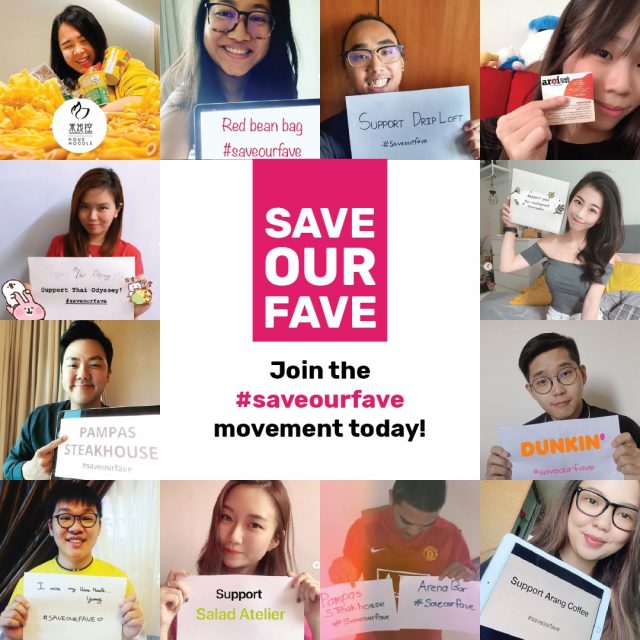 Fave, a multicategory lifestyle platform in Malaysia that enables consumers to find deals across different sectors, has launched SaveOurFave.com, which aims to help all restaurants and retail partners keep their business alive during this tough period.
As cash flow runs dry, businesses, especially foodservice operators, are considering allowing consumers to buy upfront as one of the business models to help them tide over the tough times.
How can SaveOurFave.com help:
1. Merchant gets 100% of the amount you pay (upfront!) so they can cover their essential bills to keep afloat.
2. Consumers can easily pre-buy eCards of their favourite merchants and benefit from up to 30% additional saving. All eCards have a validity of 6 months.
How can YOU help?
1. Buy an eCard and show some love to your favourite stores. Check out eCards on the Fave App!
2. Share with as many friends and family members to encourage them to join the movement to support their favourite businesses. Join the #savethefave movement!
The question is what will happen to the voucher if the merchant winds down the business. Moreover, the 6-month validity seems too short as nobody knows when the MCO will last. However, Fave's move to help the SMEs are commendable as the SMEs are in a vulnerable position due to the lack of government assistance.