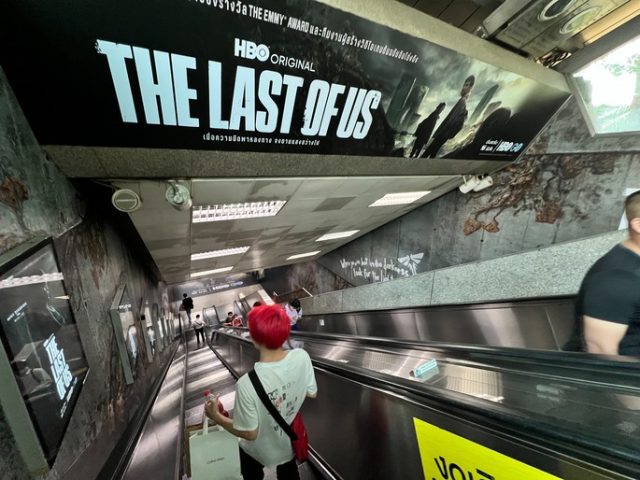 With episodes premiering every week, the HBO Original drama series, The Last of Us, which premiered on Monday, January 16 on HBO GO created installations across three countries in Asia, inspired by the series.
The Last of Us takes place 20 years after modern civilization has been destroyed. Joel, a hardened survivor, is hired to smuggle Ellie, a 14-year-old girl, out of an oppressive quarantine zone. What starts as a small job soon becomes a brutal and heart-breaking journey as they both must traverse the U.S. and depend on each other for survival.
Visitors can immerse themselves in The Last of Us experience as they step into an overgrown underground station in Thailand and a terrifying tunnel in Indonesia as seen below.
Thailand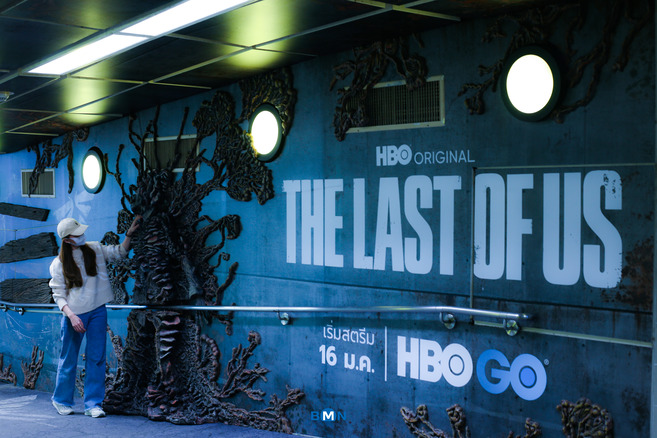 Deep underground at the MRT station of Phahon Yothin, Thailand, the cordyceps infection had left the tunnel in ruins. Cordyceps run along the walls and ceilings in the Sukhumvit tunnel with the infected man embedded against the walls of the tunnel.
As visitors exit through Phahon Yothin Station, they are introduced to the characters of The Last of Us such as Joel, Ellie and Tommy. From now till March 13, visit Sukhumvit, Phahon Yothin and experience The Last of Us.
Philippines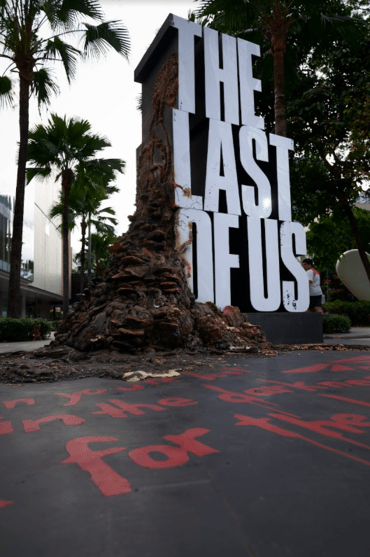 On the busiest roads of the Metropolis, the cordyceps have taken over the HBO GO Park, spaces, and bus sheds in Bonifacio Global City. As the sun sets, a glow-in-the-dark billboard takes over the night to showcase The Last of Us located at Boni-Serrano Avenue.
Even in the darkest of days, there is always hope and light found on graffiti walls in the cities of Pasay and Pasig, with the firefly symbol and the iconic message "When you're lost in the darkness look for the light".
For the full experience of The Last of Us in the Philippines, visit these installations, happening today until:
TLOU Installation: Mid of February
Glow-in-the-dark billboard: End of February
Graffiti walls: End of February
Bus shed: Mid of March
HBO GO Park: End of March
Indonesia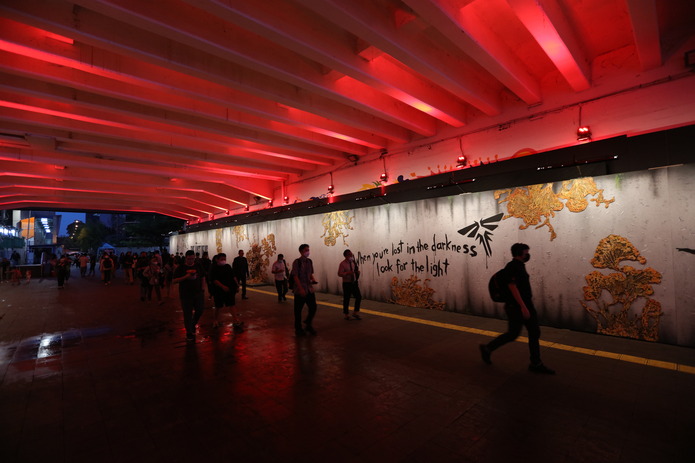 In the 47-metre-long pedestrian tunnel located in Dukuh Atas, an infected man has succumbed to his futile fight against the parasitic cordyceps. The installation was also spread across the tunnel walls of Terowong Kendal.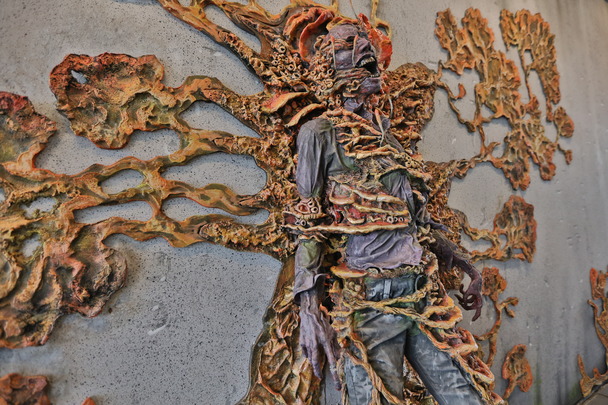 The Last of Us graffiti reading, "When you're lost in the darkness, look for the light" was featured at the heart of bustling Jakarta from January 5 to February 5.
Don't miss The Last of Us on HBO GO with new episodes weekly, every Monday.