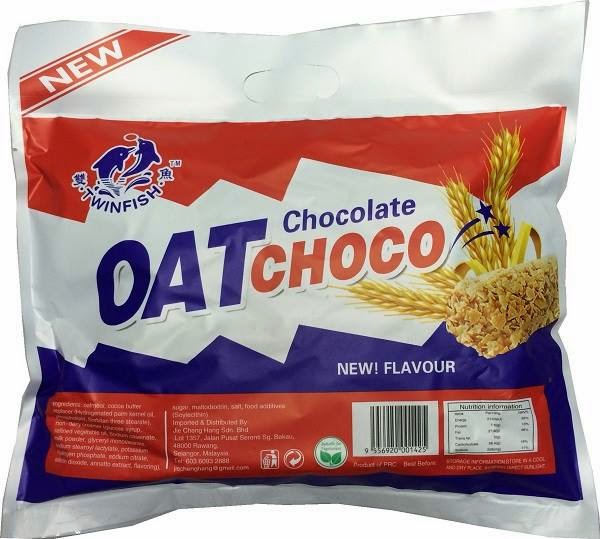 If there is one such thing as the most counterfeited food product in Malaysia, the award surely goes to Twinfish Oat Choco. Jie Cheng Hang Sdn Bhd, the distributor of the made-in-China Twinfish Oat Choco, claims there are over "16 brands of the similar product" in Malaysia since it debuted in the market in May 2013.
Why oat choco is so popular in Malaysia? Oat choco is the first of its kind in the market with a taste and texture different from oat biscuit and cereal bar. This individually wrapped product is small in size and good as a grab-and-go snack and ideal as a snack for portion control. The taste is not overly sweet. The oat ingredient gives the product a health halo. All these criteria make oat choco the perfect guilt-free snack.
Oat choco has the potential to go regional. When I was in Jakarta, I spotted a look-a-like product Naraya Oat Choco in a shopping mall. This product was marketed as a healthy snack. This proves once again the success of oat choco can be replicated in other neighboring markets.