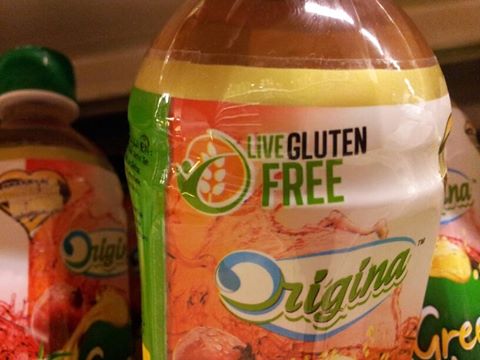 Since when Malaysians are aware of gluten? If you ask ordinary Malaysians what gluten is, I believe over 90% either have not heard of it or cannot explain to you what it means. There is a high chance there is no local translation for gluten in Malay, correct me if I am wrong.
If gluten-free diet is unheard of in Malaysia, will gluten-free the reason consumers purchase the new Origina range of juice and tea beverages made by PS Food and Beverage Sdn Bhd? If gluten-free is not the reason, are they interested in the "Truly Natural" positioning of the drink or is it because of the novelty?
Why should consumers pay a premium for Origina when they can buy familiar Lipton ice tea, F&N Seasons ice tea or Coca-Cola's Heaven & Earth at a cheaper price? Origina Green Tea + Pomegranate 500ml retails at RM 2.99 compared with Heaven and Earth Passionfruit Ice Tea 500ml (RM 2.49) and Lipton Ice Green Tea with Pear & Peach 450ml (RM 2.29).
Perhaps Origina needs a rethink of its marketing strategy or market this RTD tea in Western countries where gluten-free is widely know.