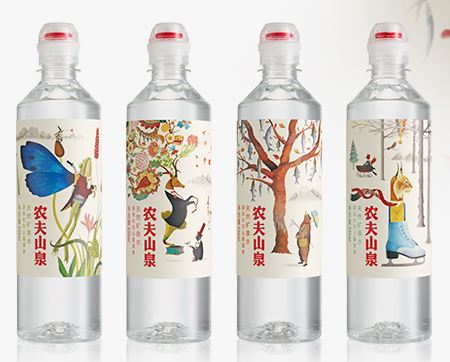 Nongfu Spring, famous for its tagline "Nongfu Spring: a little bit sweet," has unveiled three range of mineral water in China including a high-end range priced at between RMB 35-45. All three products are sourced from Changbai Mountains.
The 750ml high-end mineral water in glass bottle contains only 2.0~6.8mg/L of sodium content giving it a clear and crisp taste.


The second is a mineral water for students. The four designs illustrated by Brett Ryder come with a sports cap.
The third product is a mineral water with weak alkaline suitable for babies. 


Key takeaways:
1.) Nongfu Spring is moving high-end because this is where the money lies. Premiumisation anyone?
2.) Evergrande's mineral water ( 恒大冰泉), which is also sourced from Changbai Mountains, will find a strong competitor. Nongfu Spring will have an edge since it has a stronger distribution compared to Evergrande, which is a diversified company with focus on property development.
3.) Evian will continue to face pressure from domestic rivals in the high-end market.
4.) Artistic beverage bottle design is increasingly becoming a sales point.