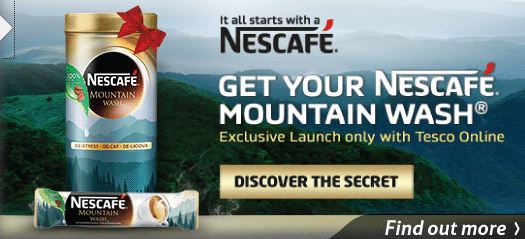 Companies are going for exclusively with their new product launch. In Malaysia, the new Nescafe Mountain Wash decaffeinated coffee has now been launched exclusively on Tesco online. It is not known if the new coffee will be made available in brick-and-mortar stores in the near future. Is the Nescafe-Tesco online collaboration heralding something new for FMCG players?
In India, new products ranging from Coke Zero to Xiaomi Redmi 2 smartphone are being launched exclusively on e-commerce sites such as Amazon, Flipkart and Snapdeal before being made available on the street. Coca-Cola sold 100,000 cans within 13 days of being sold on Amazon. The zero-sugar beverage was available exclusively on Amazon for two weeks prior going into mass retail.
India's leading biscuit company Britannia Industries had an exclusive tie-up with Amazon to launch Good Day Chunkies, a super-premium chocolate chip cookie, at the end of 2014. Rival Parle may be following the same footstep with plans to sell its premium range of biscuits online.
One common theme why companies are launching their products online is e-commerce is emerging as an important distribution channel. Selling online and collaborating with e-commerce partners will provide FMCG companies additional insights about the new generation of consumers who will change the way they shop.