Xiangpiaopiao Food Co., Ltd., (香飘飘食品股份有限公司) or XPP one of China's leading packaged milk tea product manufacturer, has identified Indonesia as its largest potential market in Southeast Asia, said Jim Li (李继岗), senior business manager, Overseas Department at Xiangpiaopiao Food when interviewed at SIAL InterFood 2019 in Jakarta.
XPP is attracted to Indonesia due to the sheer size of the market. XPP will initially focus on powdered milk tea in a cup.
As XPP is new to Indonesia, the company will test its products in the local market to gauge consumer response to the price, flavour, sweetness level, product design, and product format before formally rolling out products for the Indonesia market and expand into more channels.
In Indonesia, Xiangpiaopiao will be sold under the Senpure name. In Singapore and Malaysia, XPP products retained the original packaging with product description in Mandarin, similar to the ones sold in China, as the target markets there are the ethnic Chinese and Chinese nationals. In Indonesia, the product packaging will be localised for the local market to reach out to a broader market.
XPP is now working to obtain all the necessary certifications from the Indonesian authorities including from the National Agency of Drug and Food Control of Republic of Indonesia (Badan POM) and from the halal certifying body as it prepares to launch XPP milk tea in Indonesia around March/April 2020, said Jim.
In terms of the channel, XPP will target schools and convenience stores/supermarkets as well as undergoing a trial to sell it online.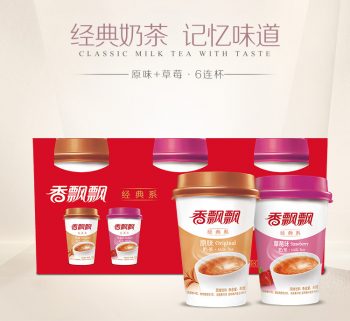 The initial focus will be on the XPP Classic series with a tentative price tag of IDR 10,000 (USD 0.71) per cup. For phase one, the XPP Classic series will enter into more local supermarkets, while subsequently launching Meco fruit juice tea and Lan Fong Yuen Hong Kong-style milk tea (兰芳园) where the two products are more likely to concentrate on the Chinese-run grocery stores.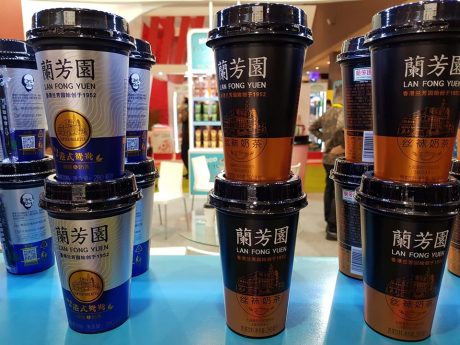 XPP will highlight China's product quality and the nation's strong tea heritage when doing marketing to promote its milk tea series in Indonesia, said Jim.
XPP does not rule out setting up a manufacturing presence in Indonesia but this is subject to sales performance, added Jim. Due to the unique nature of XPP packaged milk tea, the company does not need to set up a complete production line all at once. Rather the company can import the ingredients from China and then package them locally before scaling up the production process in the future.
XPP is new to export as the export business only started around 2 years ago. Singapore is still the largest export market for XPP. The brand is also well known among the Chinese residing in Europe and North America. The Chinese communities there are the key target for XPP in its overseas expansion in the two regions.
Apart from Singapore, Europe and North America, XPP plans to enter into other Southeast Asian markets. In fact, the company has participated in Thaifex, which is Asia's most influential food exhibition. Due to the popularity of Thai tea in Thailand, XPP will have to adopt a different approach compared to the one used in Indonesia, said Jim. In Southeast Asia, XPP products are currently available in Singapore, Malaysia, Vietnam and the Philippines.