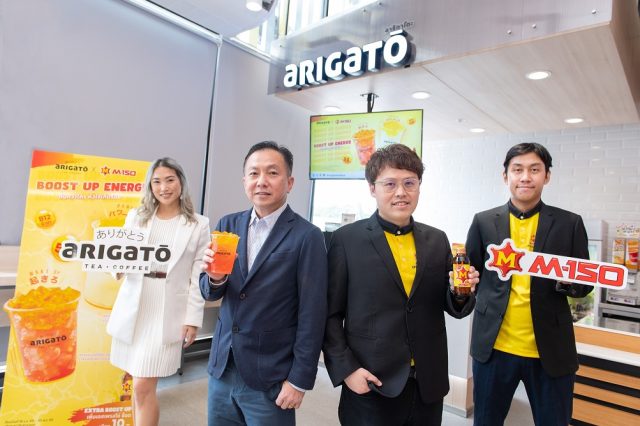 Arigato, a Japanese cafe chain under the operation of Central Restaurants Group (CRG), has collaborated with the M-150 energy drink brand of Osotspa to launch a new refreshing drink with energy. The new Boost Up Energy delivers a refreshing and fun tasting experience to target young consumers. You can also add esspreso shots into the jelly drink, which comes in two flavours namely yuzu (Yuzu Soda M-Jelly) and strawberry (Strawberry Soda M-Jelly).
The drink comes with vitamin B12 for the energy boost.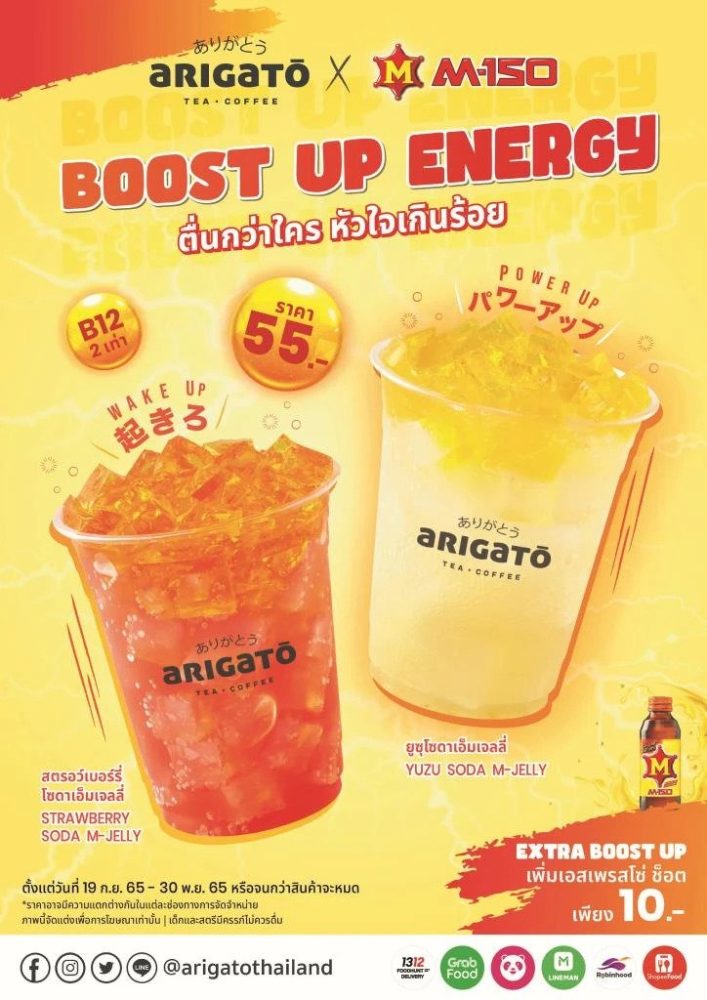 The energy drink category is moving into different directions including into foodservice and into adjacent food categories such as jelly.