Green Monday has launched "Happy Bao by OmniMeat" in early October 2020 to offer Thai people a healthy and delicious meal alternative just in time for the Jae festival (Vegetarian Festival).
Happy Bao by OmniMeat is a barbeque flavoured steamed bao filled with OmniMeat. OmniMeat is a plant-based recipe made from pea, non-GMO soy, shiitake mushrooms, and rice, contains fiber and no added antibiotics.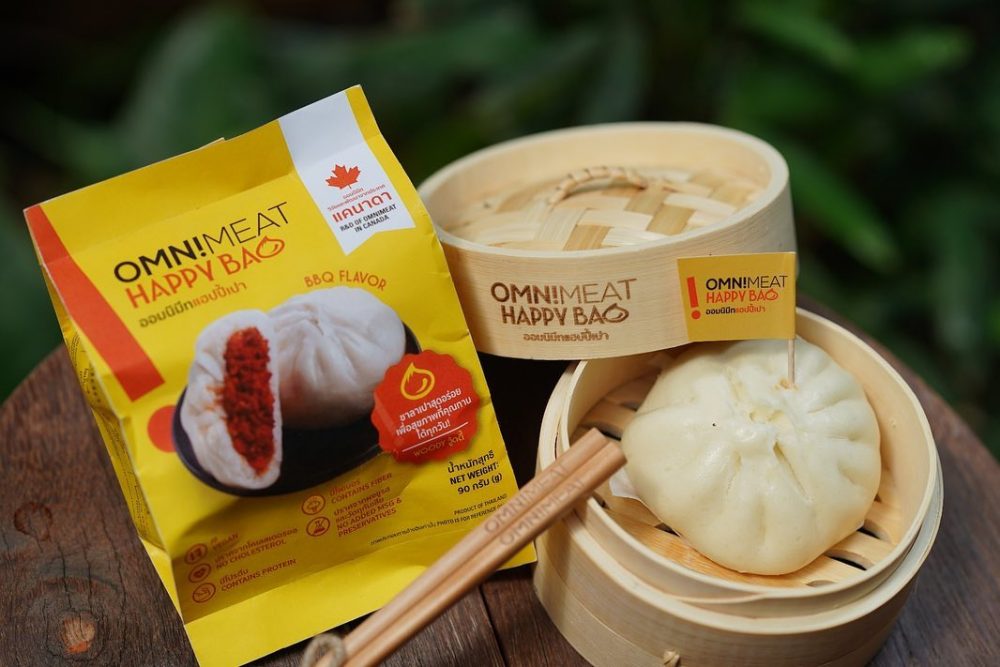 Happy Bao is higher in protein, lower in calories, saturated fat and sugar, and contains no cholesterol when compared to a standard barbeque pork bun.
Happy Bao by OmniMeat is available at all Tops Supermarkets across Thailand at a price of THB 33 per piece.
Woody Milintachinda said "Leading a healthy lifestyle is important to me and that means being aware of the foods I eat. Green Monday is making more people consider the importance of a plant-based diet and the benefits not only for themselves but also for the world we live in. Innovative food products such as these promote more sustainable agriculture practices which lead to a healthier planet and of course a healthier population."
The roll out of Happy Bao by OmniMeat represents the next level of localisation of OmniMeat in Thailand. The steamed bun will also appeal to consumers in the region.