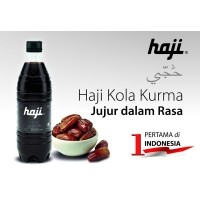 With 2016 just a few days away, here are some of the potential new beverage products that will likely be appearing in Indonesia in 2016.
Ito En RTD Tea
Ito En will be introducing the Oi Ocha Unsweetened Green Tea with its local partner Ultrajaya, according to information obtained at SIAL Interfood 2015. This will mark the entry of a leading RTD tea company in the unsweetened green tea space, a segment that is still uncontested.
Oi Ocha Unsweetened Green Tea at SIAL Interfood 2015
The key consumer of RTD tea for out of home occasion is teens (25%), soft drink is for young adults (30%) and drinking water is adults (25%), according to the Kantar Worldpanel November 2015 – FMCG Monitor based on value share for the 52 weeks ending 8 November 2015. The unsweetened variant is aimed at the young adult and adult segments looking to switch to better-for-you beverages.
Also likely to be launched in 2016 is the Ito En Matcha Green Tea. Matcha green tea is already trending in Indonesia and it is not surprising to see more NPDs revolving around matcha tea.
Ito En Matcha Green Tea at SIAL Interfood 2015

Haji Cola
PT Tirta Amarta, the local distributor of Haji Cola, will enter the modern trade channel in the first quarter of 2016. The kurma flavoured soft drink is available at over 70,000 outlets as of the end of 2015. Haji Cola is the first kurma flavoured soft drink in Indonesia. The drink taps into the growing Islamisation and the increasing awareness of the sunnah diet where kurma or date is promoted for its health benefits.
The company pays 2.5% of the sales proceeds in the form of zakat for charitable causes. In 2016, the company plans to use the profit sharing model to get students and at home moms to sell Haji products.
The company said it will bring Sunkist branded Carbonated Softdrinks and Flavoured Tea in Indonesia in 2016 following the signing of an exclusive agreement with Sunkist Growers Inc. It is interesting to see which Sunkist flavoured tea Tirta Amarta will bring to Indonesia.
Dellos
Dellos at SIAL Interfood 2015
The South Korean juice company plans to enter Indonesia in early 2016 but this is subject to the performance of rupiah.
AJE
The company behind the highly successful Big Cola brand plans to introduce Cielo water in 2016.