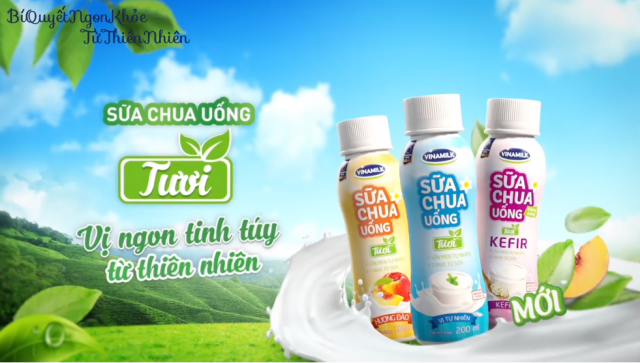 Vietnam's largest dairy company Vinamilk has launched a new range of fresh drinking yogurt that has to be kept chilled. The 200ml chilled drinking yogurt does not contain preservatives and comes with a shelf life of 45 days. The three variants are original, peach and kefir.
The new yogurt drink is priced at VND 12,595 (USD 0.54).
The yogurt drink category is upgrading towards chilled to preserve the product's freshness. Vinamilk's competitor TH has recently unveiled a new thick, creamy chilled drinking yogurt that is also required to be chilled.