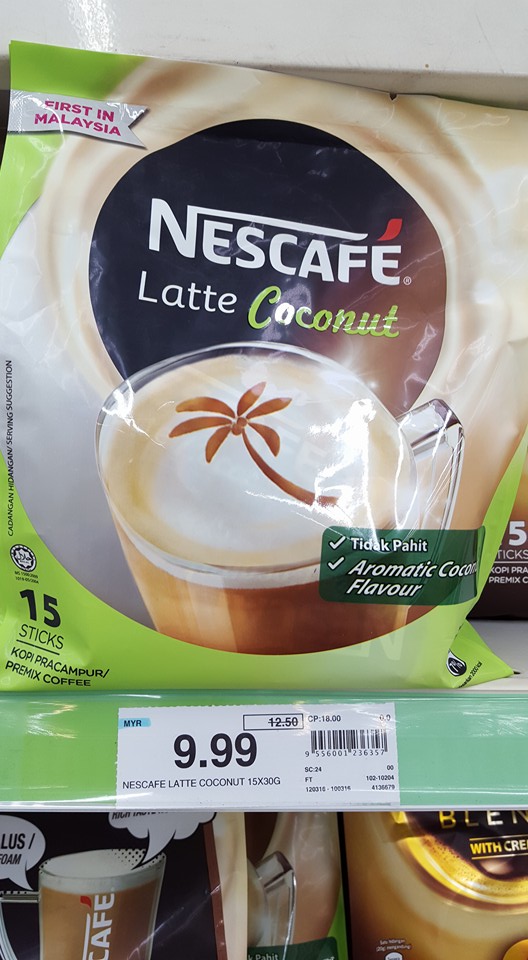 With coconut trending in F&B application, it is no surprise to see coconut starting to appear as a flavour in the world of instant coffee. The Nescafe Latte Coconut 3-in-1 instant coffee comes with the aromatic coffee flavour. It claims not to have the bitter taste often associated with coffee – 'rich taste no bitterness.'
Also launched is Nescafe Latte Mocha featuring the double chocolicious flavour. The regular price is RM 12.50 with a promotional price of RM 9.99 for a 15x30g pack containing 15 sticks.
Rich Taste no Bitterness
Nescafe earlier introduced Nescafe Latte Caramel promising consumers the coffee does not have the harsh and bitter taste. Now, Nestle has strengthened the non-bitter coffee portfolio to include Latte Mocha and Latte Coconut to help it to recruit more younger consumers and non-coffee drinkers. As coffee consumption changes to becoming a lifestyle drink, the non-bitter range will enable Nescafe to reach out to the new demographics who will in turn drive coffee consumption in the future.
Nestle non-bitter coffee range