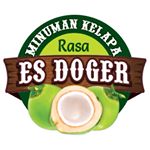 The coconut-based food manufacturer PT Cocomas Indonesia, which also makes Ori coconut water, has recently unveiled an interesting coconut milk-based beverage – Minuman Kelapa Rasa Es Doger or Es Doger Flavoured Coconut Drink, the first of its kind in Indonesia. According to Wikipedia, Es Doger is an "Indonesian coconut milk-based shaved ice beverage with pinkish color often served as a dessert. It is a specialty of Bandung, West Java."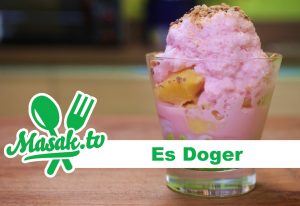 The new Es Doger is treated with Ultra High Temperature (UHT) and comes in a convenient ready-to-drink Tetra Pak format. Coconut milk is a key ingredient in Es Doger. With the new RTD Es Doger, consumers can enjoy Es Doger on the go.
The company targets to sell 150,000 cartons per month in 2016 with the target rising to 200,000 cartons per month in 2017. Es Doger Cocomas is manufactured at the company's factory in Riau.
We are seeing companies drawing inspiration from local treats. But what is more important is the  shift from coconut water to coconut milk-based drink in line with what is happening in the European and North American markets where coconut milk serves as a dairy-free alternative and a source of protein.