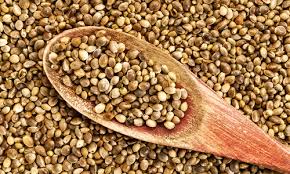 Hemp-infused drink has been in the market in the US for several years now. Hemp appears in energy drink, water, vodka, beer, milk and wine.  Hemp seeds are th
e seed of the Cannabis Sativa plant. In the US, it is legal to sell the product as it does not have the same levels of tetrahydrocannabinol (THC) as marijuana does. Hemp seed is eaten for its essential fatty acid, protein and fibre content. With the perfect ratio of fatty acids, hemp seeds also help fight anxiety and stress, said Dr Oz.
China is the second biggest producer of hemp seeds in the world after France. The country is also the top exporter of hemp paper and textiles. In China, hemp seed is known as huo ma ren (火麻仁). In traditional Chinese medicine (TCM), huo ma ren helps moistens the intestines and unblocks the bowels.
Sutiwa – China's first relaxing drink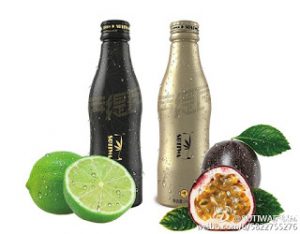 A local company Han Yi Sheng Wu Biosciences (HYBT) has recently launched Sutiwa (萨缇瓦) hemp seed-based functional drink at D.Park Beijing House on 9 April 2016. The drink is lauded as China's first relaxing drink. It contains hemp seed extracts, γ-Aminobutyric acid, α-Linolenic acid and vitamin B. There are two flavours to choose from passionfruit and lime. A pack of four costs RMB 112 (USD 17.2). The manufacture is Foshan Shanshui Zibao Xiongdi Beverage (佛山市三水孖宝兄弟饮料有限公) is located in Foshan in southern China's Guangdong province. The shelf life is 365 days. Each bottle weights 245ml.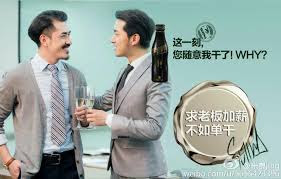 The marketing message is aimed at urban professionals helping them to relax their mind and aiding their sleep.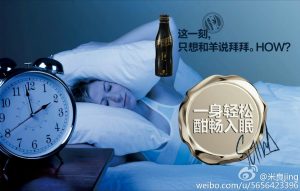 The relaxation marketing message ensures Sutiwa stands out in the crowded functional drink market. Sleep deprivation is a major problem in China. People are maximising their time following a hard day at work or study. Energy drinks such as Red Bull are focusing on mental alertness. However, there is hardly a drink to help with relaxation and sleeping. As such, Sutiwa fills a crucial gap in the market.