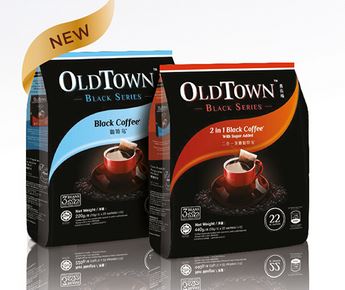 The new OldTown Black Series makes it one of the few instant coffee in Malaysia that comes with a packaging dominated by black. Black is a colour used to denote premium, bold and sophistication. However, OldTown Black Series is neither premium nor bold.
According to Wikipedia, "Kopi-O is a traditional coffee commonly served in Malaysia and Singapore. It is strong black coffee served with sugar. The today coffee beans are roasted with sugar and butter.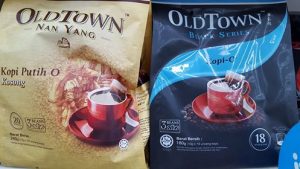 Looking closer, one would have noticed the Black Series actually has smaller volume per sachet compared with the OldTown Nanyang series. The lower volume gives the Black Series a less intense Kopi-O taste.
OldTown Black Series competes with Ah Huat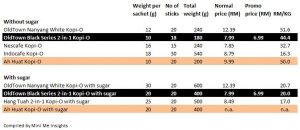 The new Black Series is now more like its competitor Power Root's Ah Huat in terms of the weight per sachet but with a more competitive price. Compared with Ah Huat Kopi-O, the OldTown Black Series Kopi-O has 2 fewer sticks but with a lower average price of RM44.4 per kg versus Ah Huat's RM 50 per kg.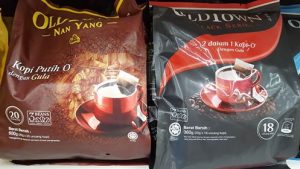 Clearly, the debut of OldTown Black Series is directed against its arch enemy Power Root (Ah Huat).