Indonesia's PT Panfila Indosari, the make of Ron88 bottle water, is using masculinity to promote its Perfect pH 9.5 alkaline mineral water. It is rather interesting to see the company using muscular man to promote its premium bottled water. Each 500ml bottle costs IDR 6,900 (USD 0.52). As a comparison, the ubiquitous Danone Aqua mineral water in 600ml costs only IDR 2,500.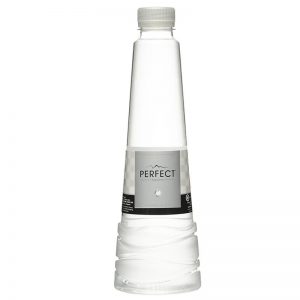 The muscular man is none other than the guy that appears on Sido Muncul's Kuku Bima powdered energy drink advertisement. Can the reader tell me who he is? –  Ade Rai, Indonesia's professional natural bodybuilder.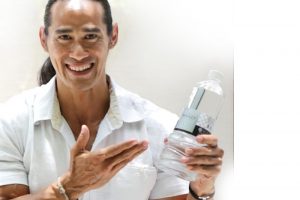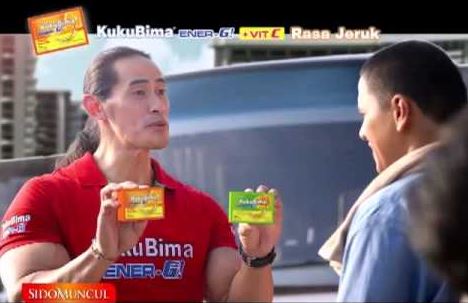 The reason why this person is chosen to appear for Perfect water is because it fits the brand's tagline of 'Make Your Body Perfect.' Endorsing the Men of Steel event is understandable but in a Hijab class is puzzling indeed!