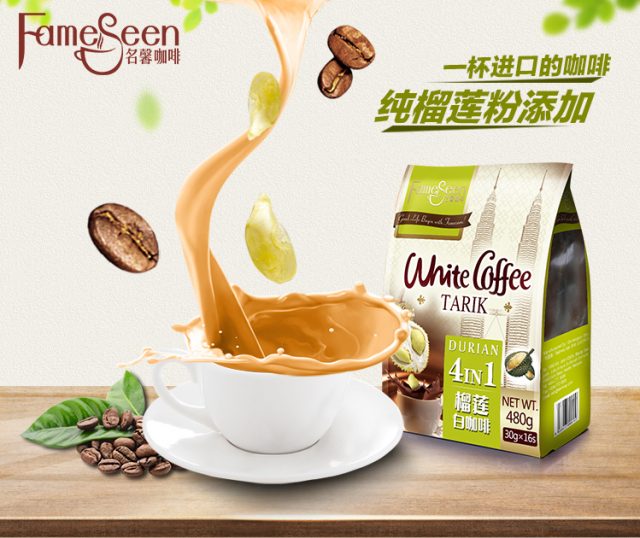 With Euro 2016 kicked off, Alibaba's Tmall data (mid-May to early June 2016) shows sales of puffed food (膨化食品 like potato snacks and extruded snacks), seeds, peanuts, beer, coffee, facial mask and energy drinks in China saw month-on-month growth, according to a news article on Toutiao.com. Beer sales rose 40.8%, while puffed food grew 39.03%. Sales of imported Lotte potato chips surged 287.91%.
What is interesting is sales of instant noodle also increased with Nescafe, Vietnam's G7 and Malaysia's FameSeen (名馨) among the most popular instant coffee.
Wait a minute, who owns FameSeen? Based on a quick search on Fameseen's Tmall site, Fameseen is an instant coffee brand by Tastiway, the same company that brings us the Alor brand of instant coffee and freeze dry fruit snacks. It appears Tastiway is making good progress in China through Tmall with white coffee and durian-based coffee capable of competing with OldTown and Aik Cheong.