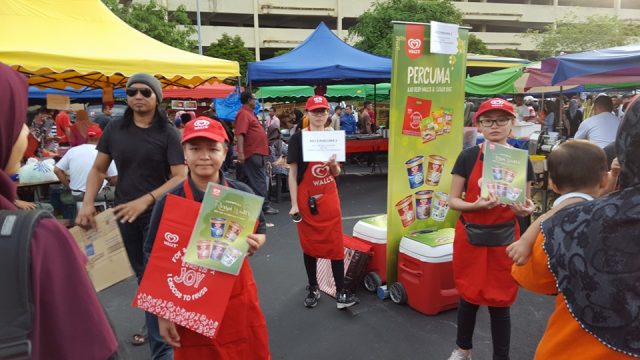 To promote its ice cream as dessert for buka puasa (breaking of fast) in Malaysia, Unilever's Wall's ice cream goes to the very source of delicious food – Ramadhan bazaars.
The ice cream brand commissioned Event Works Sdn Bhd to carry out the on-the-ground marketing campaign featuring free limited edition Wall's Recipe for buka puasa and cooler bag.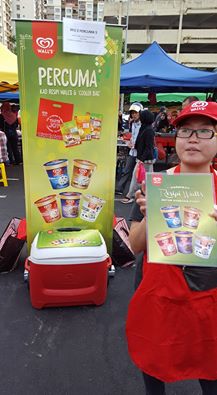 Such events were held at Ramadan bazaars in Klang Valley, Melaka, Perak, Johor, Pahang, Terengganu, Kedah and Kelantan.
Instead of waiting for customer to come to you, it is a good idea to be at the source of all the actions – Ramadan bazaars – to promote packaged food for buka puasa.