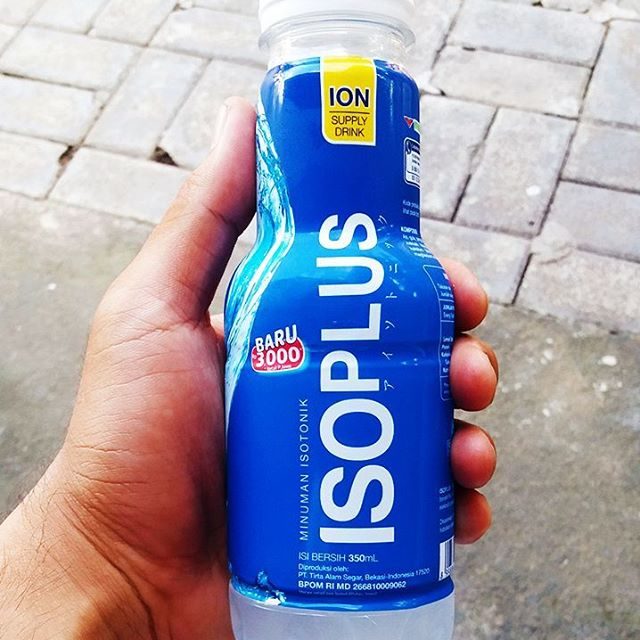 Indonesia's Wings Food has introduced IsoPlus isotonic drink, marking the company's entry into the isotonic drink category. The key unique selling point of IsoPlus is that it features 7 ions including sodium, potassium and magnesium. IsoPlus is targeted at people engaging in physical activities.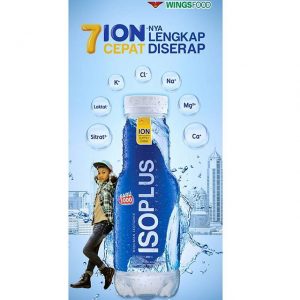 The 'Ion Supply Drink' comes in a 350ml bottle with a suggested retail price of IDR 3,000 (USD 0.23). It is the same price as Wings' Floridina fruit juice drink. The IDR 3,000 price level means IsoPlus is targeted at the mass market with an aim to grow volume, while become relevant to the different social segments through different marketing messages.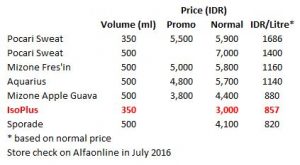 Target Market dan Marketing Communication Journey of Floridina
Floridina's example shows how Wings first targeted the youth and young adult segment in the B and C social economic status (SES) in the first 2 years of launch. The brand eventually targets all SES (A, B and C) in the 4th year including family. It would be interesting to see how the marketing message and target market of IsoPlus evolves over time.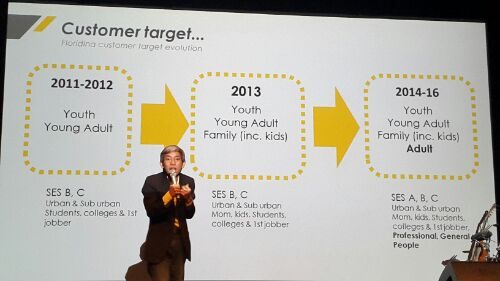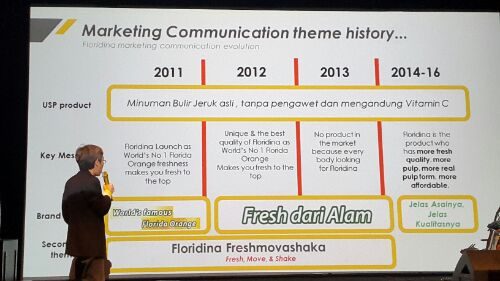 *All the images are taken from the web.