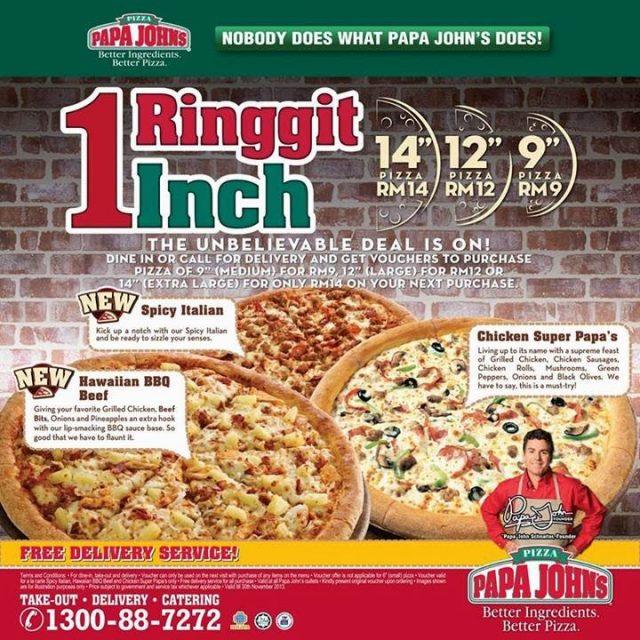 What packaged food can you buy for less than RM 1 (USD 0.25) in this day and age in Malaysia?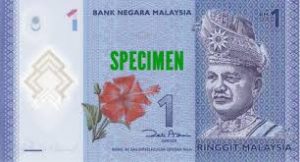 After searching high and low, the conclusion is you will not die of thirst or become hungry as one ringgit can still buy you ice cream, bread, soft drink and biscuit but the choices are limited.
Here is a list of RM 1.00 products that will not burn a hole in your pocket
Carbonated soft drinks/Sports drinks
All the 390ml variants from The Coca-Cola Company and PepsiCo.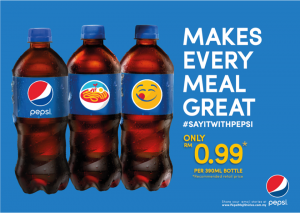 The 390ml Pepsi and Revive are now available at 99Speedmart and soon to be available at 7-Eleven. The 390ml Coca-Cola, Sprite, A&W Cream Soda, A&W Sarsaparilla and Fanta are sold via 99Speedmart and selected sundry shops.
Cream rolls
These cream rolls by Gardenia and Massimo are sold at a fixed price of RM 0.85. Gardenia cream roll weighs 50g, while Massimo comes in a larger volume of 55g.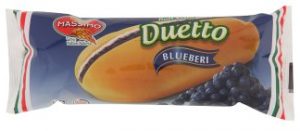 Ice cream
With RM 1.00 you can buy Wall's Paddlepop Choco Magna, Rainbow and Tornado, Wall's Fruttare Solero, Nestle Tropicana and Nestle MatKool cup at 7-Eleven.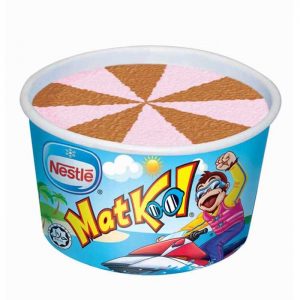 Biscuit
Mondelez has recently launched RM 0.99 Mini Oreo to provide a lower entry level for the existing Mini Oreo in cup priced at RM 5.00.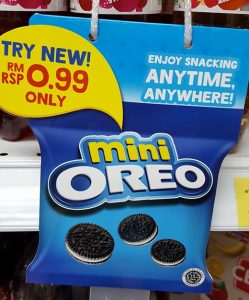 Mondelez Kraft Tiger Enermaxx Biscuit 66g and Kraft Tiger Choc Biscuit 66g are priced at RM 0.99. Other RM 1.00 biscuits include Munchy's Captan Munch (70g) and Shoon Fatt Chocolate (36g).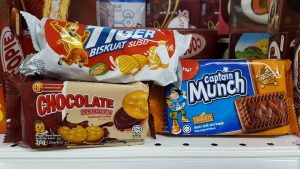 Preserved fruit snack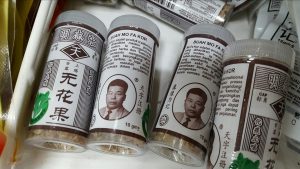 Mo Fa Kor preserved fruit snack (10g) is still affordable at RM 1.00.
Confectionery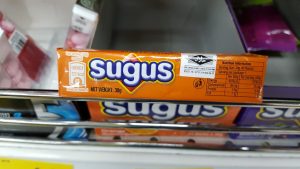 Wrigley's Sugus (30g) is selling at Giant for RM 1.00.
Water
F&N Ice Mountain Mineral Water 600ml RM 0.73
Coca-Cola Dasani Drinking Water 600ml RM 0.60
Giant Mineral Water 1.5L RM 0.90
Cactus Mineral Water 500ml RM 0.84
The power of RM 1.00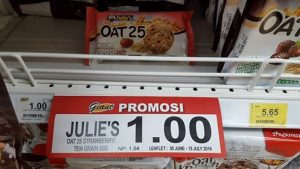 As a marketing tool, RM 1.00 provides a good price point to increase sales volume, accessibility and trial. Mondelez, The Coca-Cola Co and PepsiCo are selling its product in smaller packages to make more money per gram/ml. This comes as there is a growing distaste for carbonated drinks with consumers looking for portion control. Smaller pack sizes with a price of RM 1.00 also increase consumption as the cost is low.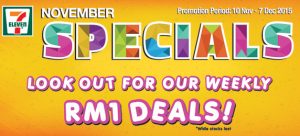 For retailer, the RM 1.00 deal attracts footfall. For example, 7-Eleven uses RM 1.00 special promotion to attract more people into their stores.
With the 6% goods and services tax (GST) implemented since April 2015 and the economic slowdown, it is time for retailers/brand owners to rediscover the power of RM 1.00.