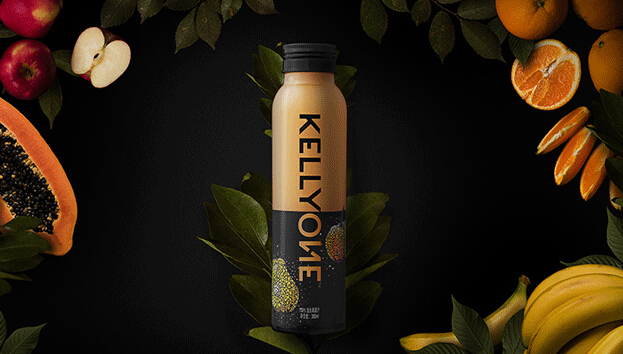 Wahaha founder's daughter Kelly Zong (宗馥莉) has announced the launch of KellyOne, a fully customisable HPP fruit juice, in China. KellyOne, named after Kelly Zong, is available in Shanghai from 4 July 2016.
Six series
There are six series with interesting sounding names including Modern Human (摩登新人类) and Gym Enthusiast (健身发烧友). Each series contains five different juices (300ml) and they come with individual ingredients and packaging design. For example Carol comes under 'Modern Human' and its ingredients are orange, dragon fruit, apple, pumpkin and honeydew.
The prices for the 300ml bottle range from RMB 28, RMB 38 to RMB 48 with prices varied based on the ingredients used. The selling price of RMB 48 (USD 7.17) for a 300ml juice is considered by many as a move by the brand to move up the premium ladder.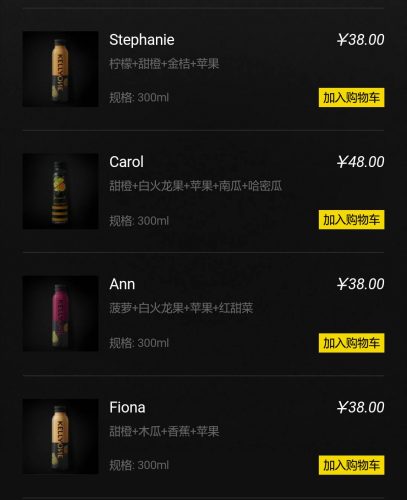 Fully customisable ingredients
The second approach is to concoct your own juices based on 80 choices of fruits and vegetables. Each bottle can only feature three to 5 fruits and vegetables.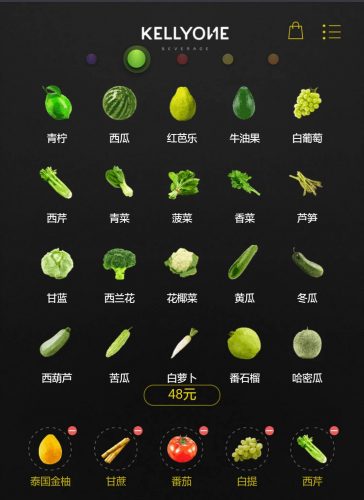 After choosing the ingredients, users have to choose fruit and vegetables and attach each one of them with a % volume/value.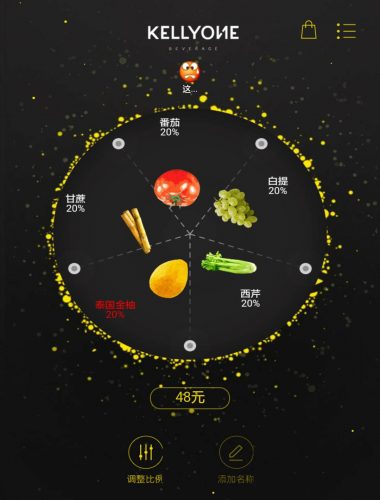 Made to order
Once the selection is made only will the juice be produced. This is to ensure there is no inventory and everything is made to order. The expiry date is 7 days as the juice is produced using the HPP technique. The company expects to produce around 1,000 bottles a day. KellyOne is a prime example of making in mine with full customisation.