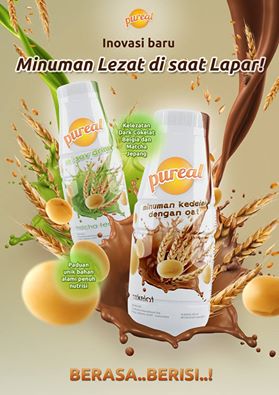 22% decline in import in 2015
Indonesia's soya milk drink import in 2015 declined 22.13% in value to USD 5.59 million compared with the same period in 2014, according to the Indonesian Central Bureau of Statistics (BPS). In 2015, volume fell 14.35% year-on-year to 9.22 million kg. The decline in volume and value presents a surprising change from several years of strong growth (2012-2014) with Malaysia driving most of the growth during that period.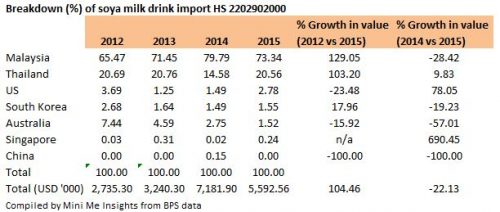 Malaysia's significance declined

In 2015, the significance of Malaysia declined with the gap filled by imports from Thailand. Despite the rise of Thailand, Malaysia still accounted for the bulk of import with 73.3% of value and 85.4% of volume in 2015.
Low price is the key reason why Malaysia is popular with importers. In 2015, a kilogram of made-in-Malaysia soya milk drink cost USD 0.52 at the port of entry. As a comparison, the soya milk drink from the US and Australia were priced at a premium, respectively at USD 10.85 and USD 2.03 per kilogram.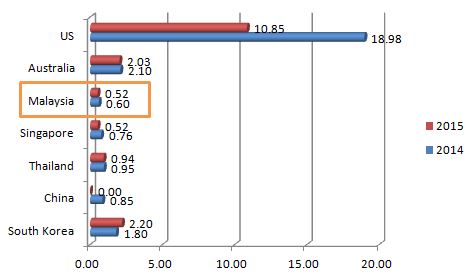 Image above shows the average price per kilogram. Compiled by Mini Me Insights from BSP data
Strong rebound during first half 2016
After the lull in 2015, the market rebounded strongly in the first half 2016 with import volume rising 142.9% and value surging 98.6% year-on-year. The first half 2016 import value reached USD 6.25 million, more than the full year value achieved in 2015. The first-six month volume import of 11.7 million kilogram in 2016 also surpassed the full year volume in 2015.
More local products emerging
More domestic products are being launched into the market and they are grabbing shelf space. 7-Eleven now devotes three racks for soya milk drink as of August 2016 compared with only 2 racks in October 2015 (image below)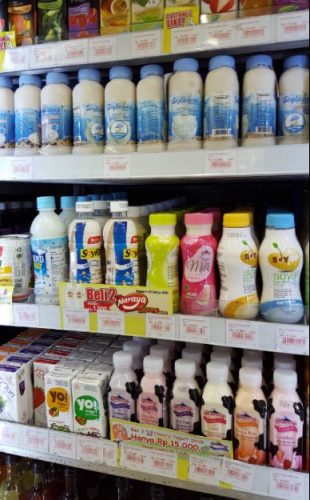 Soya milk drinks at 7-Eleven in August 2016 (image below).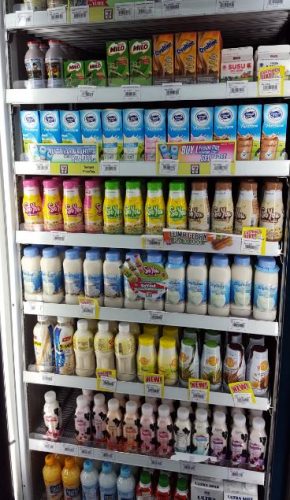 The product composition has also changed with the racks in August 2016 now including a lot more local brands such as Naraya, Soylicious and SoYou (PT Zehat International) and Pureal (PT Akasha Wira International Tbk) alongside imported Yeo's. Pureal was launched in 2015 and contains oat, while SoYou was introduced in May 2016.
In October 2015, the racks consisted of imported Yeo's and SoyUp and local brands Soylicious and Cimory.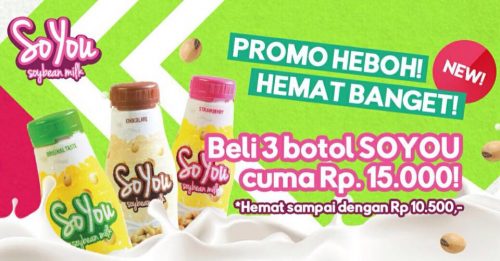 Key takeaways
Soya milk has attracted a lot of attention from the media focusing primarily on its benefits. The positive health benefits of soya milk have spilled over to the soya milk drink category. Consumers are now upgrading to packaged soya milk drink from drinking soya milk on the streets. Import helps to fill the gap in meeting the rising demand for packaged soya milk drink. Eventually, such needs will be increasingly fulfilled by domestic companies as evidenced by the increase in new launches by local brands. In the meantime, importers are enjoying a heyday and enjoying while it last.