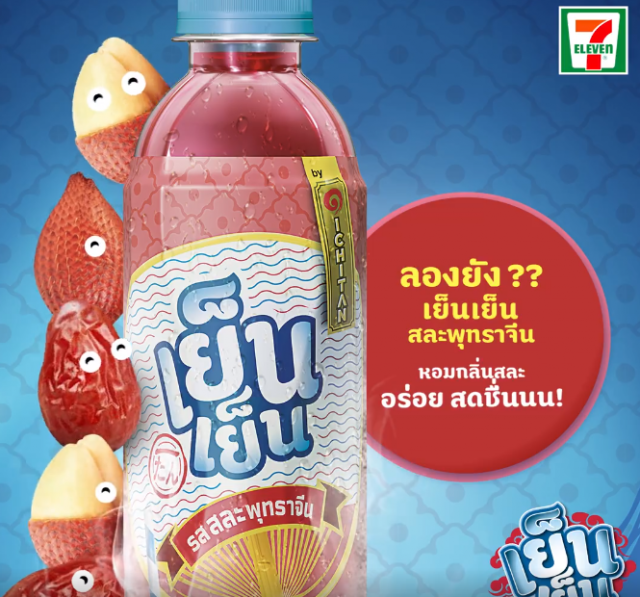 Thai RTD tea producer Ichitan has reported a 2.5% year-on-year rise in revenue in 2019, signalling the company has reversed the decline in revenue sustained in the past. This comes following the recovery of RTD tea sales in Thailand.
Net profit surged 830% year-on-year thanks to reduced losses from investment in joint venture, which refers mainly to its Indonesia operation, and lower finance cost, distribution cost and a tight lid on cost of goods sold.
Data from Nielsen Retail Audit shows the Thai RTD tea market rose marginally by 3.1% year-in-year in sales value and 2% in sales volume in 2019, the first positive recovery in sales value since 2014.
By sub-category, the market is driven by mainstream (+6.7% in value) and premium (+21.8% in value). Herbal tea and tea+nata coco both fell by over 10% in value, which suggest consumers are going for more premium and lower sugar variants. Ichitan's Shizuoka premium tea grew by 78%, giving it the pole position in premium tea. International sales fell 26.6%.
The company has disclosed its innovation pipeline for the coming few months in the latest 4Q Opportunity Day presentation.
Ichitan also disclosed it has entered into a new category in January 2020 with RTD coffee priced at THB 10 for Makro and traditional trade. For the OEM market, Cocoburi, debuted in February 2020 is aimed at modern trade and convenience store selling at THB 25 per 350ml bottle. Cocoburi for the China market is priced at RMB 10 per 350ml bottle. Bing Zu is another OEM product for China and comes in two variants – Green Tea Honey Lemon and Green Tea Original.
The company is also moving into the sugar confectionery segment with Yen Yen Cool mint.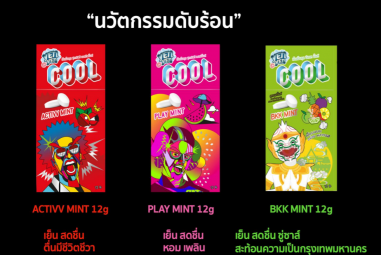 In Indonesia, Ichitan forecasts sales to grow by 21% in 2020 (2019: +52%). Sales are expected to be driven by the general trade. By SKU, Ichitan Thai Milk Coffee (TMC), first launched in 2019, saw contributed a significant share of revenue in 2019. Thai Milk Tea (TMT) continues to have the biggest share of sales. The Thai tea series have already surpassed sals of existing Ichitan SKUs like honey lemon. Thai Mango Coconut will be fourth product in the series.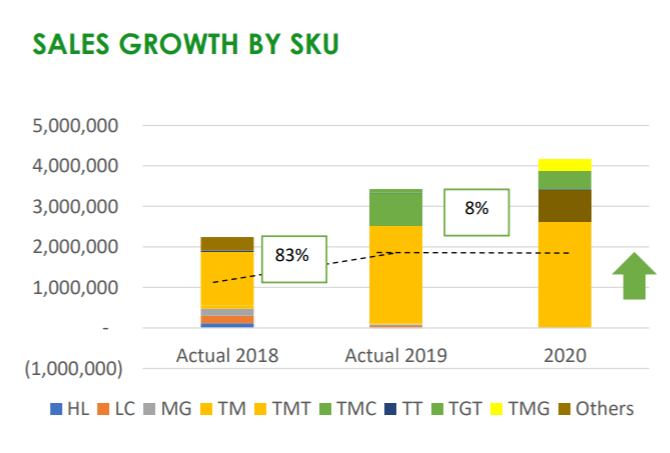 In 2020, Ichitan will expand into three new overseas markets Malaysia, Philippines and Brunei and will enlarge its city coverage in Indonesia to 68 from 31 (2019).