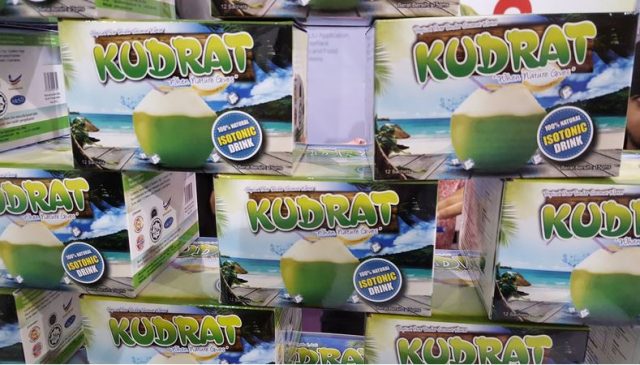 One product caught my eye at the recent Halfest 2016, which was held from 31 Aug 2016 to 4 Sep 2016. That product was known as Kudrat, a  powdered coconut water. The manufacturer SGN Sales Sdn Bhd claims Kudrat is the first of its kind in Malaysia. Based on my observation, it is likely so as there is no powdered coconut water product in Malaysia. I have seen something similar by an Indian company for the India market but nothing of this sort in Malaysia.
The company said it is targeting restaurants and hospitals with the new powdered coconut water. The drink will enable these establishments to offer customers with something new besides the usual beverages.
Each sachet weighs 15gm and can be used to make 250ml of natural coconut water.