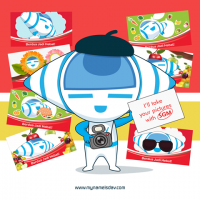 These days, if you try to get yourself a can of RTD coffee at 7-Eleven Malaysia, you will be greeted with the Wonda Coffee song. The song goes like this "Wonda coffee, enjoy a can of Wonda coffee today." This is push marketing at point of sale (POS).
In Indonesia, the interactive marketing at POS comes in the form of DAV, also known as the world's first measurable, one-on-one interactive media placement. DAV (Digital Avatar) devices are available at Alfamart, Alfamidi and Lawson. As of 19 Oct 2016, the number of interactions has reached 1,646,844. The DAV device first appeared on 14 August 2015.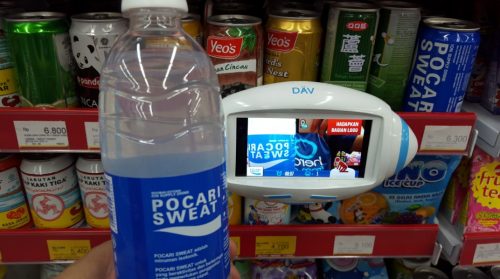 DAV in action with SGM Eksplor milk powder in 2016.
These two forms of interactions at POS have made shopping at convenience stores more fun. However, more creative content is needed to sustain consumer interest in order to be sustainable in the long run as consumers have a short attention span.