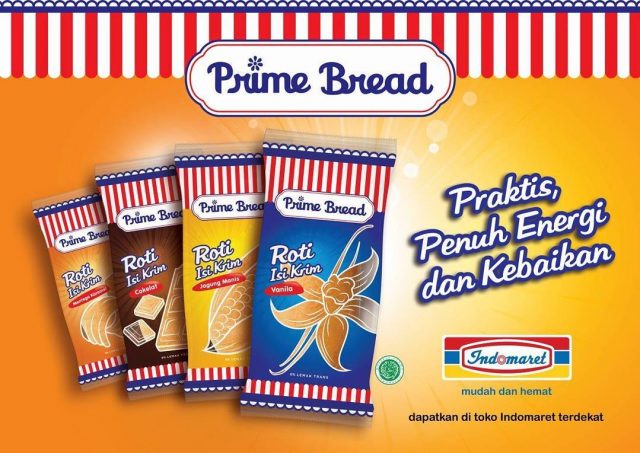 Prime Bread from PT Gardenia Makmur Selaras has recently been made available in Indomaret. The sweet buns come in four flavours – chocolate, sweet corn, vanilla and caramel butter. The selling price is IDR 3,500 (RM 1.13 or USD 0. 26). In Malaysia, a similar bun by Gardenia is available at a slightly cheaper price of RM 0.85.
Resembles Gardenia bread design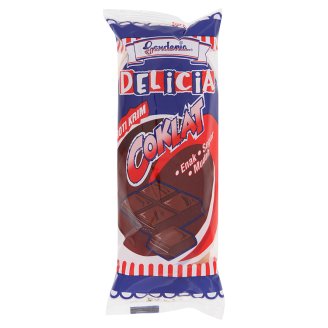 The blue, white and red stripes of Prime bread closely resemble the iconic design of Gardenia, which is owned by Singapore-listed QAF Limited. Even the flavours of Gardenia Delicia cream rolls in Malaysia are similar to Indonesia. The four popular flavours for Gardenia cream rolls in Malaysia are sweet corn, chocolate vanilla and butterscotch.
Who owns PT Gardenia Makmur Selaras
We search the Internet for information related to PT Gardenia Makmur Selaras as we do not have access to Ditjen AHU Online, the online database of the Ministry of Law and Human Rights' Directorate General of General Law Administration.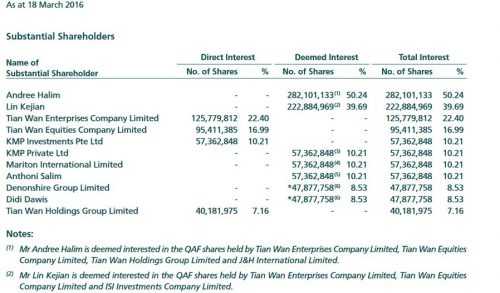 According to the 2015 annual report of QAF Limited, Andree Halim is the largest shareholder in the Singapore listed bakery firm, which owns the biggest market share in packaged bread in Singapore, Malaysia and the Philippines. Andree is the son of the late Liem Sioe Liong (Soedono Salim), the founder of Salim Group. Lin Kejian, meanwhile, is the son of Andree Halim. Essentially, the substantial owners of QAF are related to Salim Group.
Indomarco Prismatama, a 40% owned unit of PT Indoritel Makmur Internasional Tbk, is the main distributor of PT Gardenia Makmur Selaras, which distributes the bread through Indomaret. At the end of September 2016, there were 13,458 outlets, making Indomaret the biggest minimarket chain in Indonesia.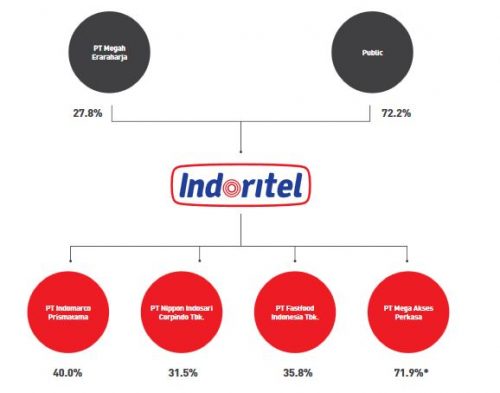 The Salim Group-controlled PT Megah Eraraharja owns a 27.8% stake in Indoritel, which in turn controls 40% of Indomaret and 31.5% of the bread manufacturer PT Nippon Indosari Corpindo Tbk, also known as Sari Roti.
PT Gardenia Makmur Selaras is ultimately related to Salim Group and it is no surprise the design of Prime Bread looks similar to Gardenia even through in Indonesia, it uses the Prime Bread brand name.
Competition gets tough at Indomaret bread aisles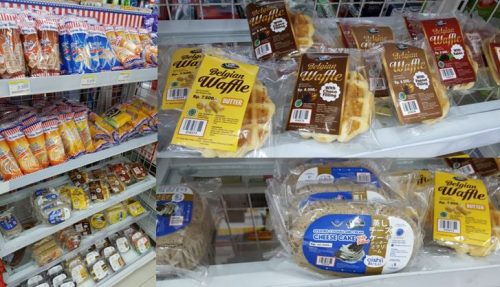 In Indomaret, Prime Bread has taken the prime spot for cream roll bread, while Sharon (PT Sharon Bakery) sells waffles and steamed cakes and Blue Ribbon (PT ASA Foodenesia Abadi) sells brownies. All of these bread and bakery products are displayed on the common racks along with other food products.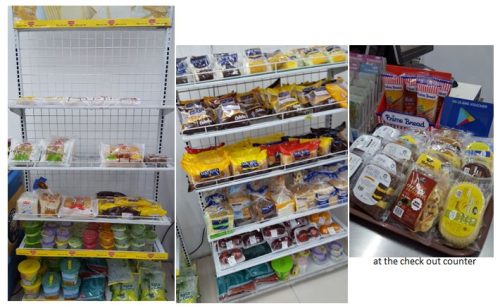 Mr Bread (PT Inti Cakrawala Citra) and Sari Roti are displayed in an independent rack. There were no Mr Bread cream roll when the author visited the store. At the check-out counter, Prime Bread is once again visible to encourage consumers to grab it before they leave the shop.
Yamazaki MyRoti takes a bite out of Sari Roti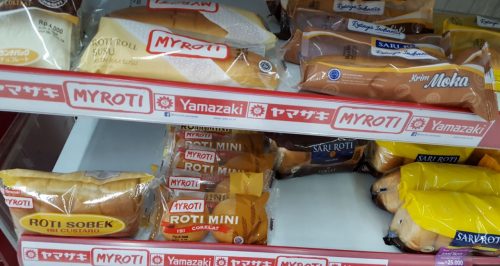 Sumber Alfaria Trijaya, the operator of Alfamart, has cooperated with the Japanese bread producer Yamazaki Baking Co., Ltd. to build a bread factory in Bekasi, West Java. The key reason for venturing into the bakery business is to secure additional bread supplier for Alfamart stores to reap higher margin from the business. Sari Roti is retained as the existing supplier as the bread can be returned thus lowering the risk of unsold inventory.

The first MyRoti was launched in Indonesia on 11 November 2014. Apart from Alfamart, MyRoti is also supplied to Aeon and Lawson.
MyRoti takes the prime spot at Lawson
Lawson is owned by Alfa Group, the same owner that runs Alfamart and Alfamidi.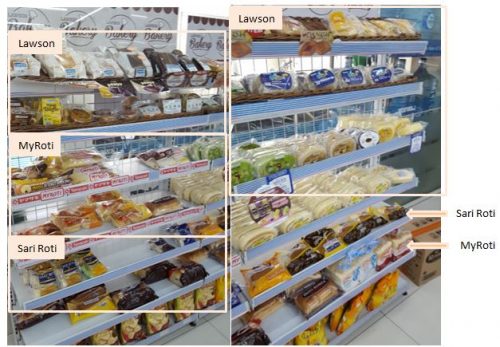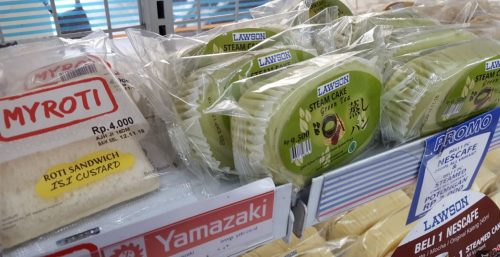 Garmelia supplies 7-Eleven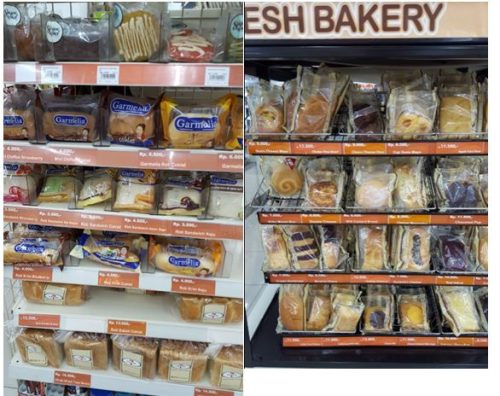 Garmelia (PT Stanli Trijaya Mandiri) is the bread supplier of 7-Eleven. The convenience store chain also has its own private label bread under the 7 Fresh label.
Affordable cream bread starts to attract attention
The introduction of Prime Bread is set to change the bakery scene in the impulse convenience store/minimarket channel in Indonesia. The choice of grab-and-go cream roll, which is hugely popular in Malaysia, thanks to its affordable price, means cream roll will start to attract more consumer attraction.
Newcomers Prime Bread and MyRoti will challenge the domination of Sari Roti in the sweet bread and bread and bakery categories going forward. Sari Roti will have an uphill battle with the two biggest minimarket chains Indomaret and Alfamart as they start devoting valuable shelf space to their own bread products.