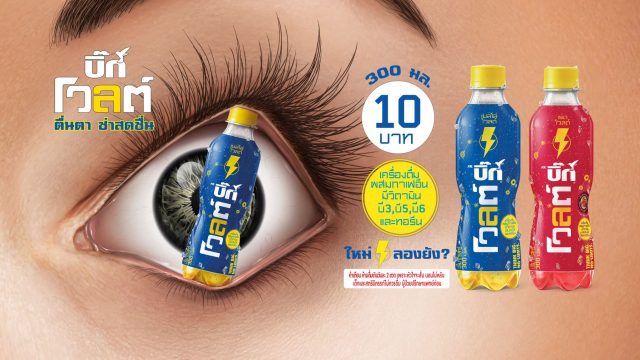 The energy drink market in Thailand has welcomed the entry of Big Volt from Ajethai Co., Ltd. at the end of November 2016. The launching of the new product comes on the backdrop of the slow single-digit growth of the overall energy drink market.
Category growing 1-2%
Thailand's energy drink market is valued at THB 20 billion and has been growing at an average of 1-2% for the past few years. The president of the country's biggest energy drink company Osotspa, Wannipa Bhakdibutr, expects the company's top selling M-150 to grow in tandem with GDP growth in 2017. As for Thailand's GDP growth, the country's finance ministry has upgraded the forecast to 3.6% on 1 February 2017 from the previous estimate of 3.4%, which means the energy drink market in 2017 is likely to grow at a low single-digit.
As a comparison, Carabao's domestic sales in 2015 expanded by 2.2% year-on-year to THB 5.5 billion, up from a 0.88% growth in 2014.
Market dominated by four players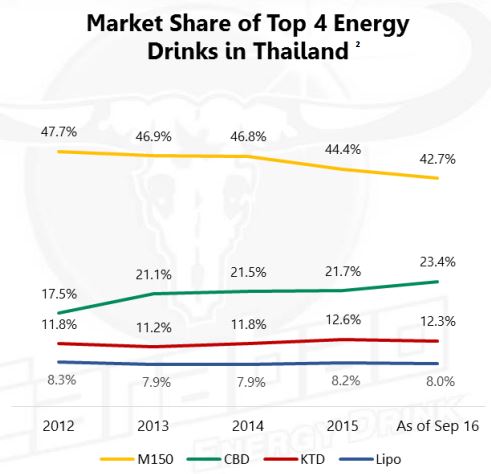 Estimated market share of Thai energy drink market", Nielsen Energy Drink Market Report, September 2016 from Carabao 3Q, 2016 presentation (image above)

Carabao and TC Pharmaceutical Industries (Kratingdaeng) are eating into the market share of Osotspa. The combined share of the top four companies in 2015 stood at 86.9%, according to Nielsen data. This shows the degree in which the energy drink is concentrated in the hands of four major players.
Two flavours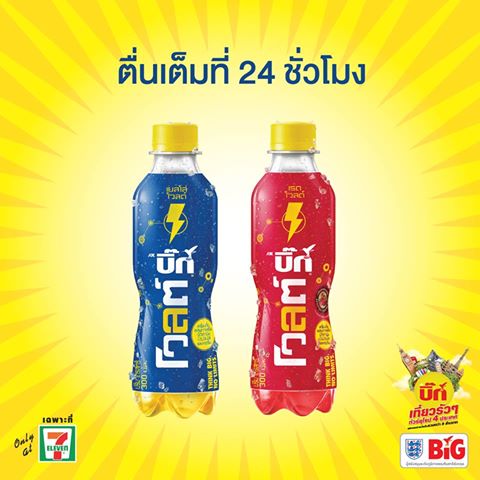 The new Big Volt comes in two flavours – Strawberry and Tropical. The drink contains taurine, caffeine and vitamin B-3,5 and 6 and sells in a 300ml PET bottle. The use of plastic bottle provides a key differentiation for Big Volt as its competitors normally use glass or can. The price for Big Volt at 7-Eleven is THB 10.
Ajethai sales sliding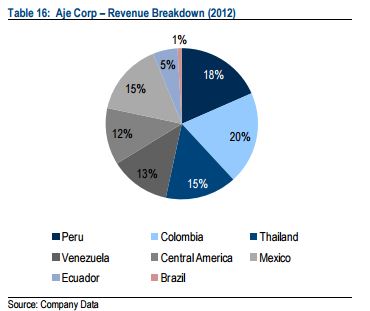 Data above comes from btgpactual.com
Ajethai's focus on energy drink comes amidst continue decline in revenue. The company first started operation in Thailand in 2006 with sales in 2007 surging 448% to USD 73 million. Sales value in 2011 improved 5.1% to EUR 127 million, according to Ajecorp B.V. USD 300 million bond document. Thailand was the third biggest market for Aje in 2012, accounting for 15% of revenue.
Since 2012, sales have been falling. During the first half of 2013, sales volume contracted 17.7%. The company attributed the decline to strong local competition.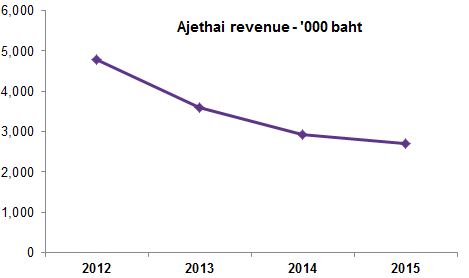 Data above comes from the Department of Business Development
What Mini Me thinks
It will be an uphill fight for Big Volt to help reverse the performance of Ajethai in the near future as the overall energy drink market is struggling and is forecast to grow at a low single-digit.
Traditionally, energy drink is aimed at working class male. Broadening the consumer base for the drink to include females appears to be a strategy for Big Volt with a focus on the attractive packaging, taste and lifestyle. This strategy may help to improve usage among female consumers.