PT Yummy Food Utama has showcased its latest Greek yoghurt at FHI 2017 (Food and Hotel Indonesia). The product will be launched in the modern trade in Indonesia in April 2017. This will mark the entry of Yummy into the Greek yoghurt space, putting it in competition with imported Elle and Vire, Emmi and Farmer's Union as well as local Heavenly Blush.
Three flavours
There will be three flavours – blueberries, strawberry and original. The pack sizes are 100ml and 500ml. The Yummy Greek yoghurt will be priced at the premium but affordable level aiming at consumers from the A and B+ social economic status (SES), said Yummy Food Utama Marketing Manager Dhanny Shaviera. The company operates a dairy farm outside of Sukabumi, West Java.
With spoon inside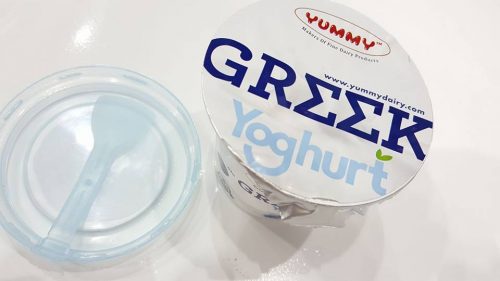 Image above was taken by the author at FHI 2017
Having a spoon inside does not seem to be terribly exciting elsewhere but here in Indonesia, this can be a game changer. Most locally-made yoghurt with the exception of Heavenly Blush Greek yogurt does not come with the spoon. You need to get the spoon at the cashier. With the spoon inside the packaging, it helps to promote yoghurt for on-the-go consumption.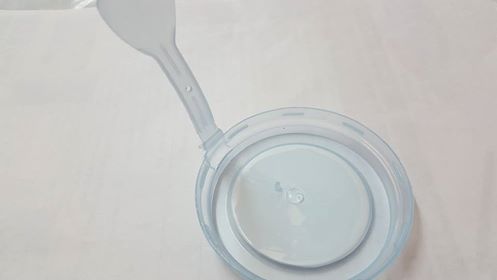 However, we feel that the spoon design has to improve as it is rather tough to remove the spoon from the plastic lid. At the end, the author ended up eating with the spoon still attached to the lid.
New packaging design for existing range
Image above was taken at FHI 2017
At FHI 2017, Yummy introduced the new design for its spoonable yoghurt. We were told that it will be made available in 2017.
Updated on 14 October 2017
The previous review was a prototype version. The actual product contains an improve shorter spoon that is robust. There is also another plastic layer to protect the content once you peel off the cover.