Quaker Good Start – April 2017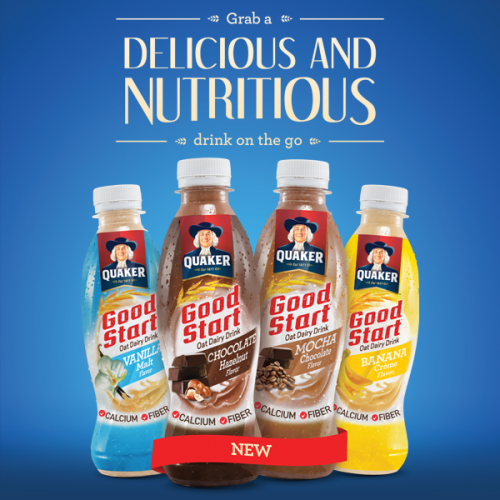 Image above from 7-Eleven Philippines
Quaker Good Start ready-to-drink oats dairy drink now has a new packaging and two new variants – chocolate hazelnut and mocha chocolate. Good Start offers a rich source of calcium and fibre for consumers on-the-go. Compared with the old design, the new look focuses on "Good Start" with a more dynamic and prominent font size.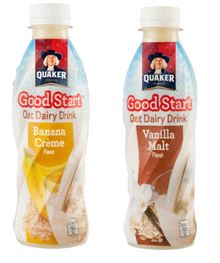 Old packaging (image above)

Schlurp Wintermelon – March 2017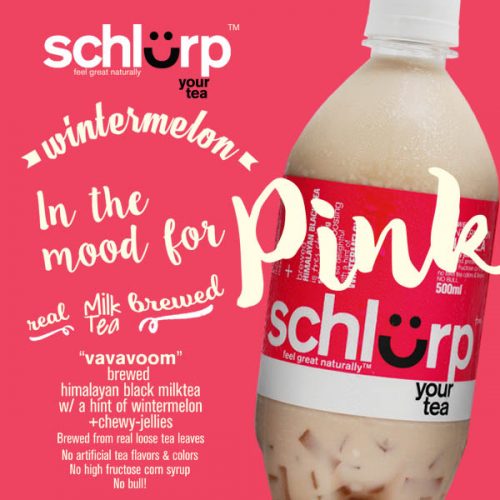 The  Vavavoom wintermelon Schlurp milk tea with chewy jellies is now available at 7-Eleven. The drink is brewed with Himalayan black milk tea with a hint of wintermelon. Schlurp is free from high fructose corn syrup (HFCS) and has no artificial tea flavours and colours.
Jelly Vit – March 2017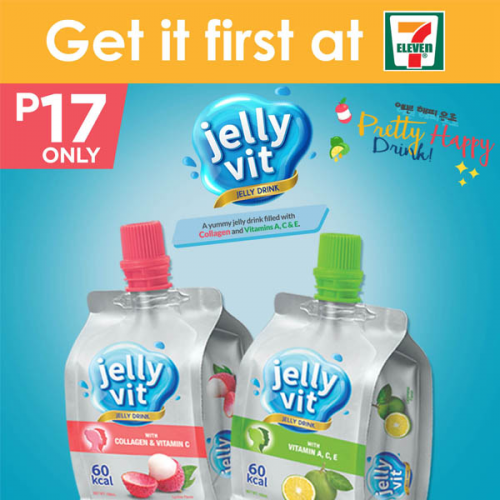 Jelly Vit, a jelly drink in a pouch, is now available. It comes with 60 kcal aiming at consumers who are conscious of their calories. The lychee variant contains collagen and vitamin C, while the calamansi variant offers vitamin A, C and E. Jelly Vit competes against Jele from Thailand's Kim Heng Food. Jele is targeted at young females and first jobbers.
Monde Malee Beverage Corporation (MMBC), the joint venture between local Monde Nissin and Thailand's Malee, introduced Jelly Vit in the market.