Beverage companies in Malaysia are adding a sparkling touch to their portfolio to attract millennials as well as making their beverages more appealing to a wider audience. We have seen this with Warrior energy drink, Ribena sparkling and now with Lucozade Sport.
Carbonated Lucozade coming soon
Suntory Beverage & Food Malaysia has hinted on the Lucozade Sport Malaysia Facebook page on 23 April 2017 that it would introduce something in a can.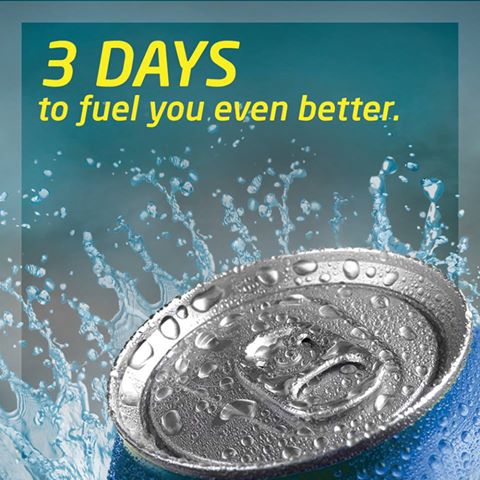 We know what's going on.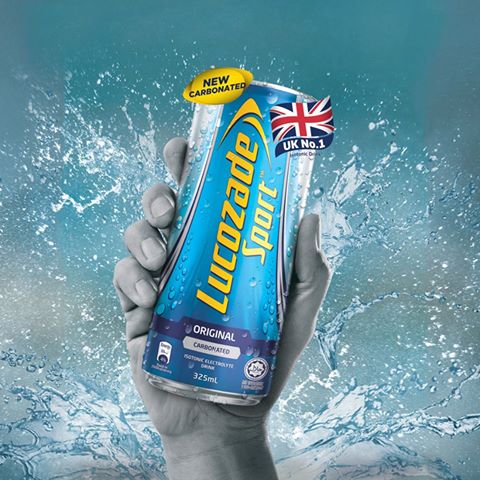 Image above from Lucozade Singapore Facebook
The Lucozade Sport Singapore Facebook page has already revealed the answer on 1 April 2017. The new canned and carbonated Lucozade Sport will be the third variant after the non-carbonated orange flavour, which first appeared at the end of 2015, followed by the still lemon flavour a year later in 2016.
Premium pricing
The Lucozade Sport carbonated isotonic drink is the most expensive in the category, which makes us wonder how it can compete with the more popular 100Plus and Revive.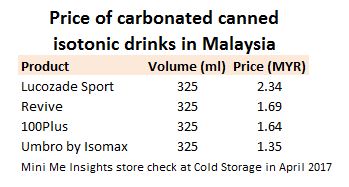 What Mini Me thinks
The carbonated Lucozade Sport will enable the brand to stay relevant in the isotonic category where the majority of consumers are familiar with the fizzy taste of 100Plus and Revive. The move to release the fizzy Lucozade Sport can be also seen in light of Suntory's ambition to grow its market share in the isotonic beverage market. However, the premium pricing means it will become an uphill battle to attract the ordinary consumers to switch to Lucozade Sport.