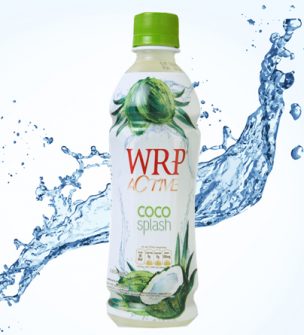 The Indonesian packaged coconut water market has evolved into the functional space following the debut of WRP Active Coco Splash in April 2017. The new coconut water is made by PT Nutrifood Indonesia.
The WRP brand helps women achieve goals of weight loss, maintain ideal weight, and improve body shape. The new WRP Active Coco Splash continues with the brand mission to reduce fat with L-Carnitine, also known as a fat burner. It is aimed at women to help them to get the right body shape.
For active women
The WRP Active Coco Splash claims coconut water is the best friend for women. Not only it has the detox benefit, coconut water also makes you look good and feel young. The drink is best consumed while doing sporting activities to replace lost ion. Apart from that, the functional coconut water can be consumed while travelling or on-the-go because it has the protection and maintenance function.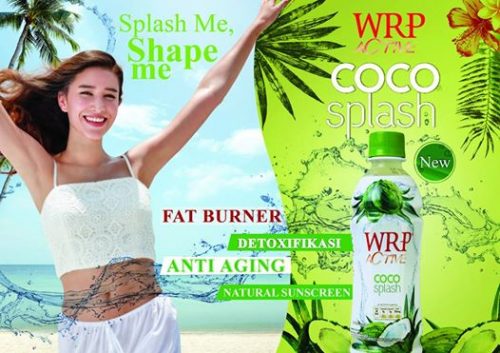 The product was first conceived from the needs of women who are undergoing intense sporting activities and require a drink that only helps them with physical activities but also a drink that can protect their appearance, said WRP general brand manager Nofa Sumawarti.
Even though WRP Active Coco Splash is aimed at women, it can also be consumed by men.
Key ingredients

WRP Active Coco Splash does not contain artificial sweetener. Here are the key ingredients.
Water, coconut water (40%), grape sugar concentrate, creatine, vitamin C, L-Carnitine, calcium lactate, natural identical coconut flavour, acidity regulator (citric acid, sodium citrate), soybean powder, Sodium benzoate and potassium sorbate.
The serving size per bottle is 350ml. The total energy is 80 kcal. The sodium level is 160mg per 350ml and potassium is 400mg.
5K Run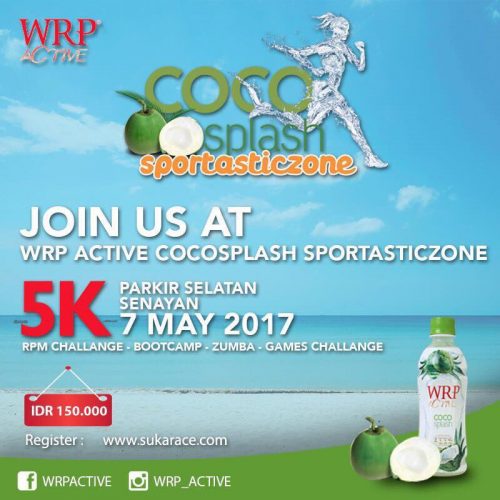 The brand is organising a 5km run in Jakarta on 7 May 2017 to reinforce WRP's active lifestyle positioning.
What Mini Me thinks
The introduction of WRP Active Coco Splash is a game changer in the coconut water scene. It elevates coconut water from a simple hydration drink into a functional beverage. It also brings the category closer to females of all ages by demonstrating coconut water as a platform for wellness and beauty through the inclusion of the fat burning ingredient L-Carnitine.